Creating Perfect New Home Opportunities in Metro Atlanta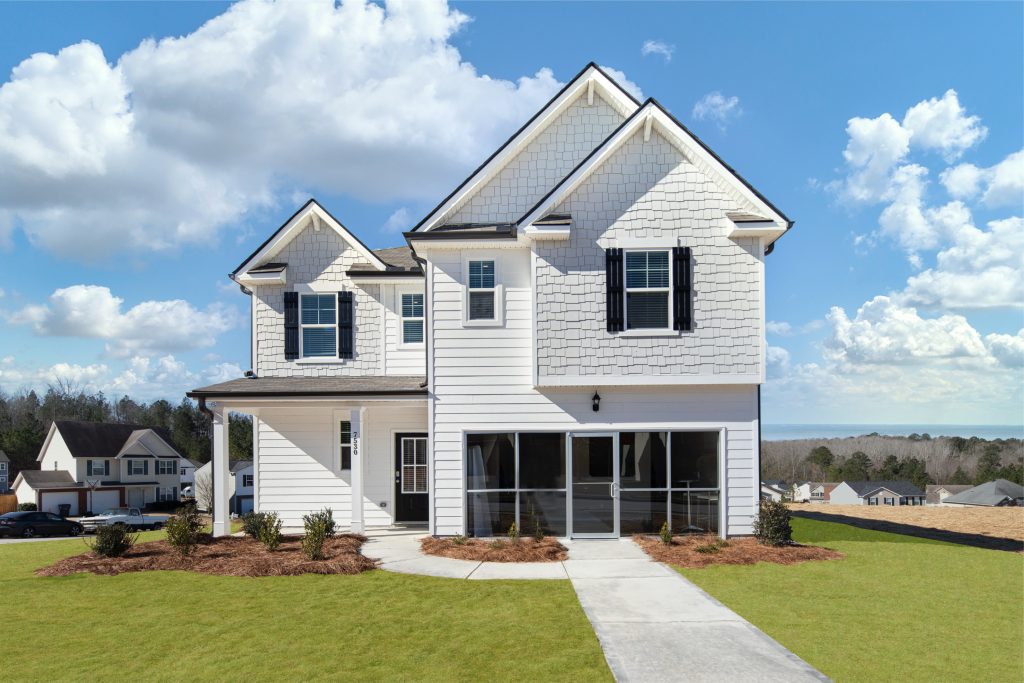 At Rockhaven Homes, we design around the lifestyles our homebuyers dream of. We carefully select locations that put city amenities close to home, pick features that homeowners love, and fill it all with Rockhaven Homes style. We create perfect new home opportunities in Metro Atlanta that make your dreams easier to reach. And we create them for a variety of buyers – from families who want a home to make memories in, to couples looking for the perfect place to enjoy exploring the city, and for any person who just wants a stylish home in a great location around Atlanta. Get to know Rockhaven Homes and the kinds of dreams we build – read on to see a glimpse into the Rockhaven Homes lifestyle.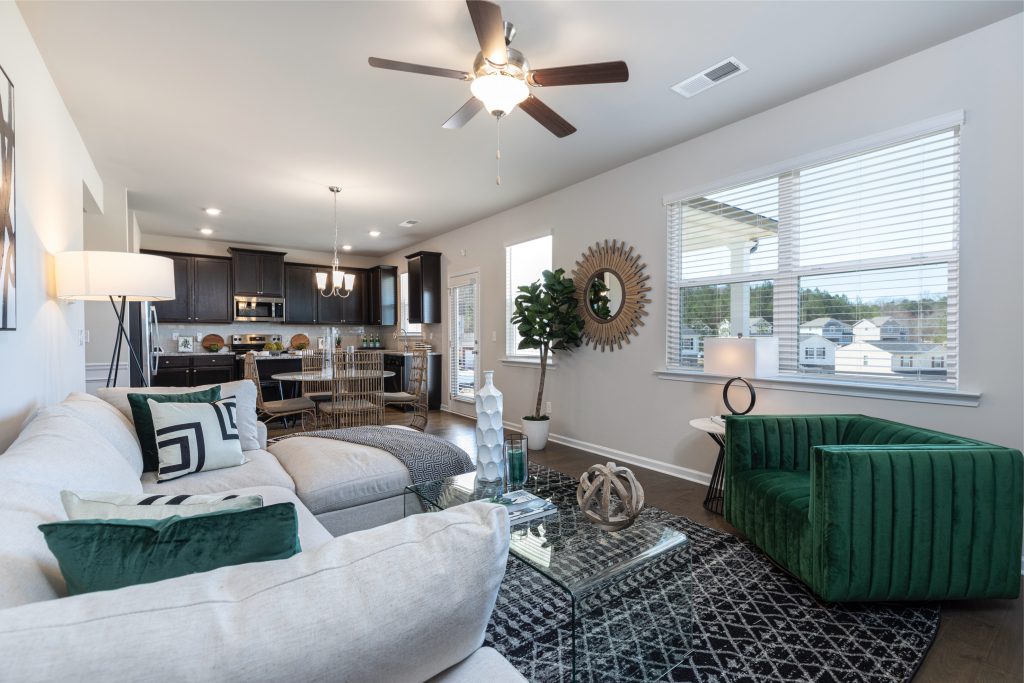 Single-family Homes in Metro Atlanta
When you find a single-family home by Rockhaven Homes, you discover a place for creating many years of memories. Dinners with friends, sunny days out back with the kids, and relaxing in a spacious master suite await – and you can have these experiences in a variety of locations. We've built down in Historic Downtown Jonesboro, all the way up to Tucker, Georgia, and even out to Jefferson – offering locations to match the life you imagine for your family.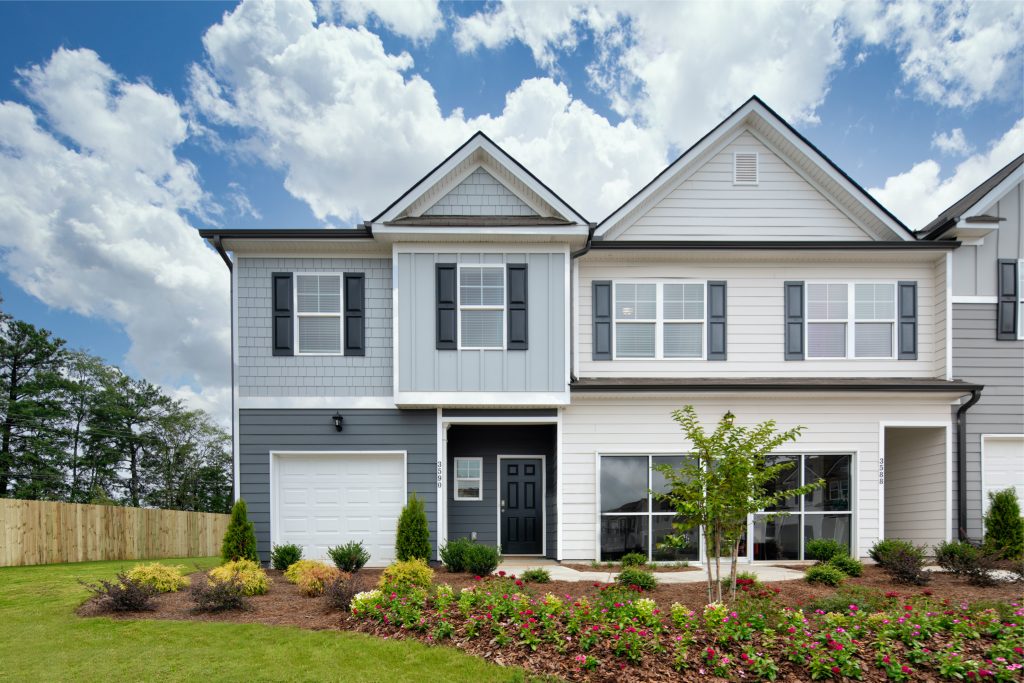 Townhomes to Build Your Dream Lifestyle
Closer to Atlanta, you'll find our townhome communities. Built to entertain, excite, and still encompass your daily needs, Rockhaven Homes townhome owners won't miss a beat. With the same attention to detail and care, we outfit entertaining areas like open kitchens and living rooms with design details and features to impress. Granite countertops and stainless steel appliances are found in plenty of Rockhaven Homes neighborhoods, as are tile backsplashes and more. Staying in is fantastic – but your access to the city is what's truly breathtaking. Our townhome communities come in prime locations around Atlanta, from convenient South Fulton to showstopping East Atlanta. Homebuyers looking to stake their claim on the finest city of the Southeast will be pleased with their selection in a Rockhaven Homes neighborhood.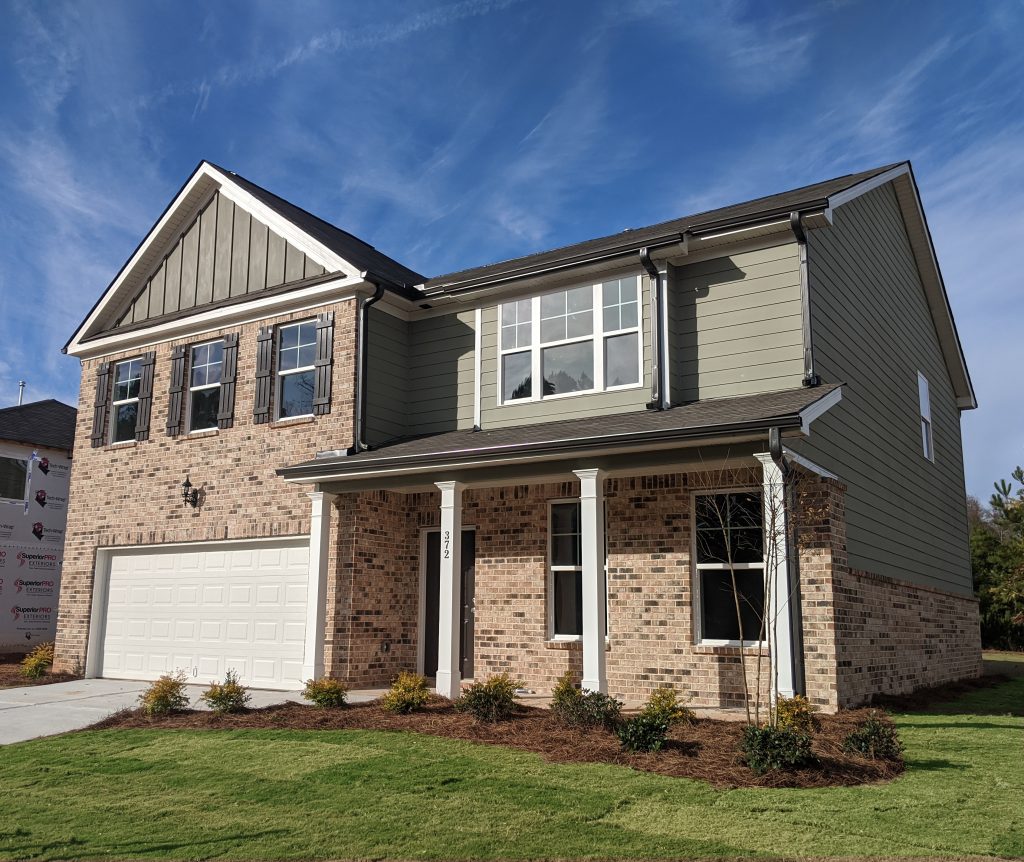 Discover the Rockhaven Homes Lifestyle
There are plenty of new home opportunities in Metro Atlanta – and at Rockhaven Homes we design communities to suit your dream lifestyle. New communities and current opportunities are waiting for you – reach out to us and let us know what you're looking for. We'll help you discover the neighborhood that's right, and keep you up to date on what's on the horizon for your dreams.