Date Ideas Near Villa Rica for New Homeowners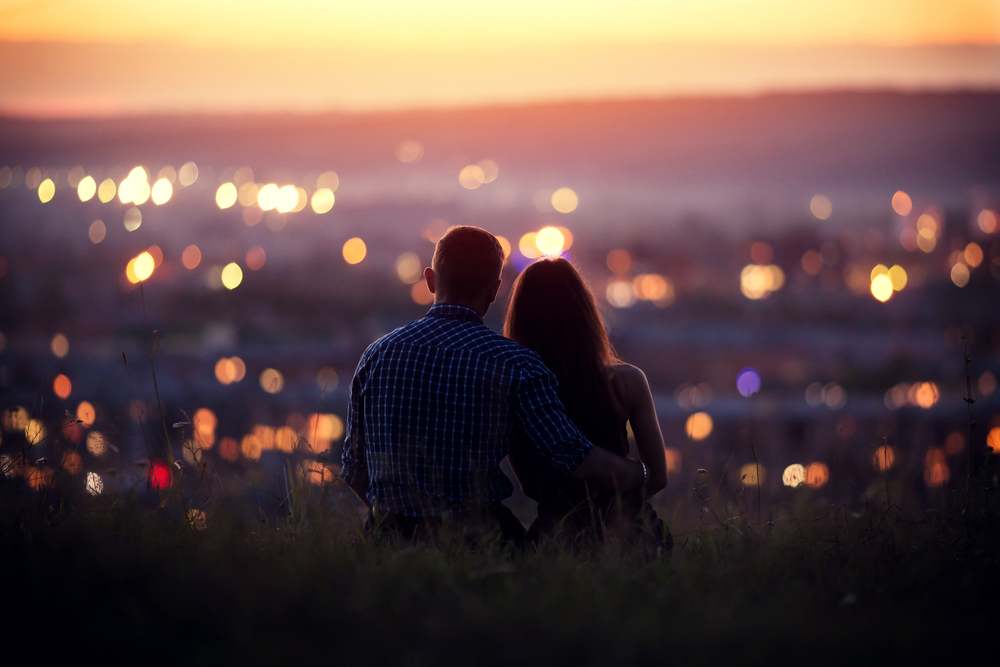 Rivershire Place in Villa Rica is perfect for couples who are first-time homebuyers and want to live in a pristine community. Villa Rica is close to major interstates and within 30 minutes of Atlanta, yet offers small-town charm and unique opportunities you won't be able to find anywhere else! Whether you're looking for a serene getaway or a romantic date night, Villa Rica has it all. Check out nearby extraordinary experiences you and your loved one can look forward to when living in Rivershire Place!
Romantic Wine Tasting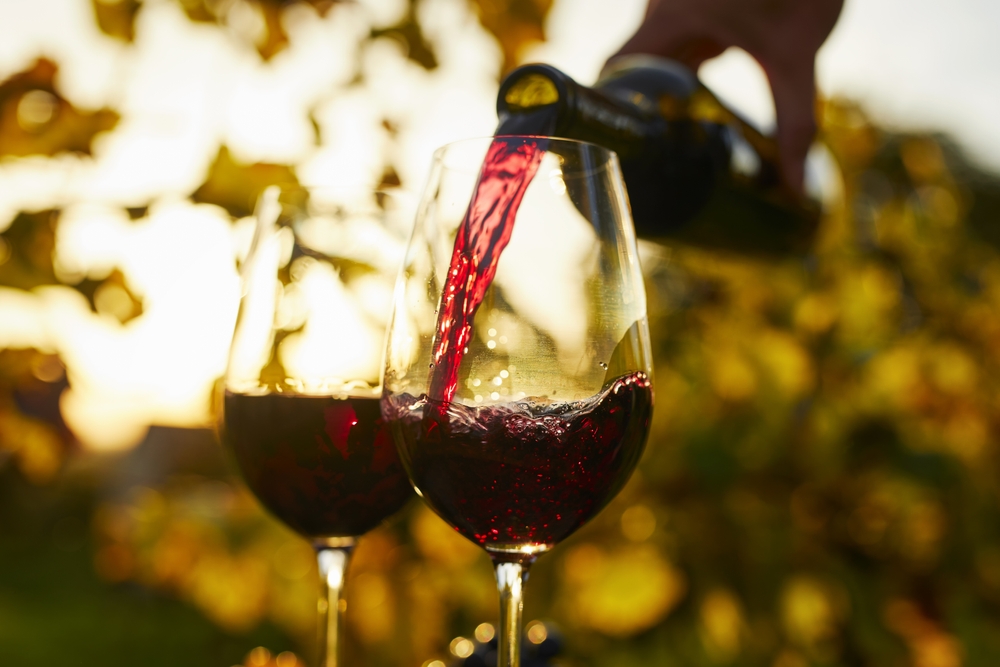 Unwind with a fabulous wine tasting at Little Vine Vineyards! Choose from a White Wine Flight, Red Wine Flight, Dessert and Sweet Wine Flight, or Customer Favorite Wine Flight. If all of these sound delicious, you can choose the Full Wine Tasting! Little Vine Vineyards also serves craft beers and local cheeses to accommodate different tastes. This is a Villa Rica gem with unique local wines and a stunning view, perfectly fit for spending quality time with your significant other and relishing in a luxurious tasting together.
Massage Therapy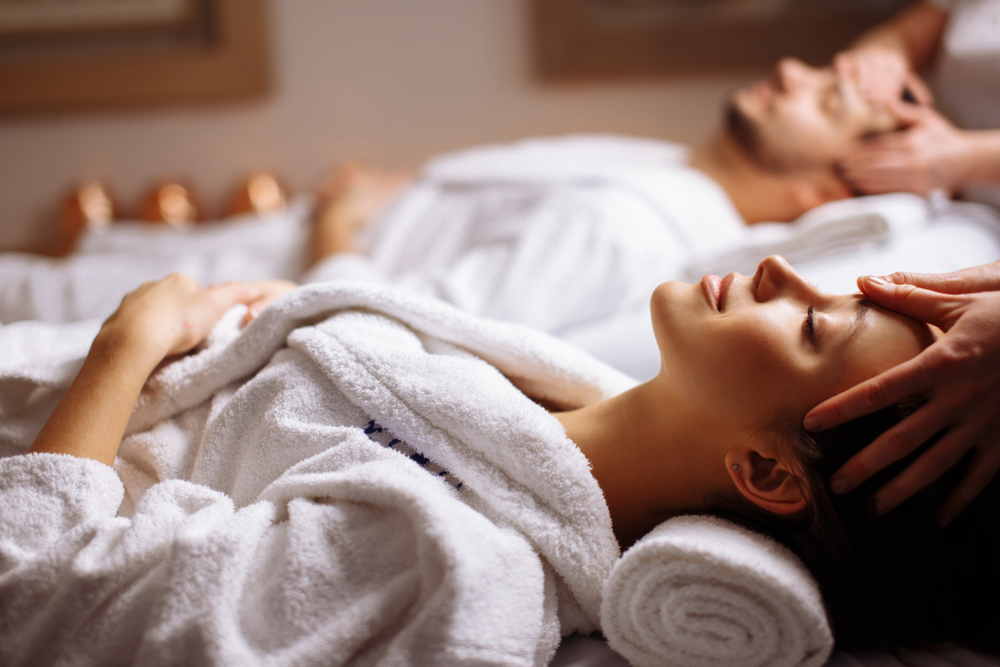 If you've been feeling the stress that typically comes with the holiday season, or have gone through a hectic work week, it's time for some well-deserved self-care. Why not treat yourself and your loved one to a lush massage? Head over to European Body Wrap & Medi Spa for the ultimate relaxation, including specialty massages, skin care treatments, and facials. Regardless of which specialty treatment you choose, you can look forward to feeling physically and mentally rejuvenated throughout the entire experience.
Villa Rica BnB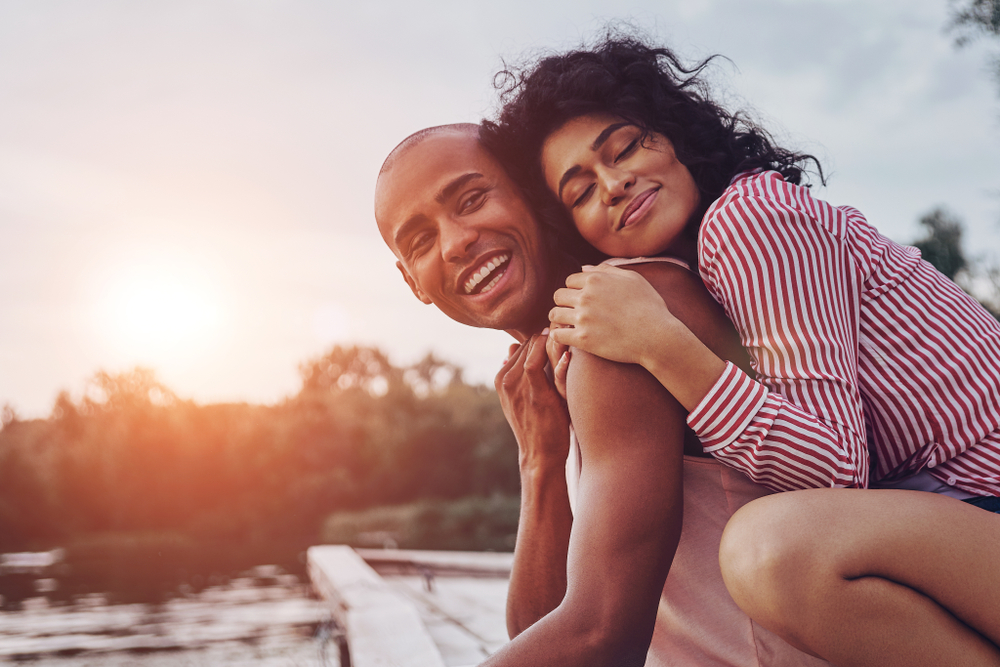 If you're looking for a unique and romantic weekend getaway, Villa Rica BnB has got you covered! Indulge in a staycation with private lakes, ponds, woods, and fields to explore with your loved one. Choose between two one-of-a-kind themed rooms, each with their own specialties. The "Go West" room features a private jetted bubble bathtub, heated massage chairs, a kitchenette with dining essentials, and a swing-out TV. The "Shipwrecked" room features a two-person lighted waterfall hot tub, an oversized rain shower, a front porch overlooking the woods and lake, a kitchenette, and more! These BnB experiences are bound to be one of the highlights of your year.
Come Home to Rivershire Place in Villa Rica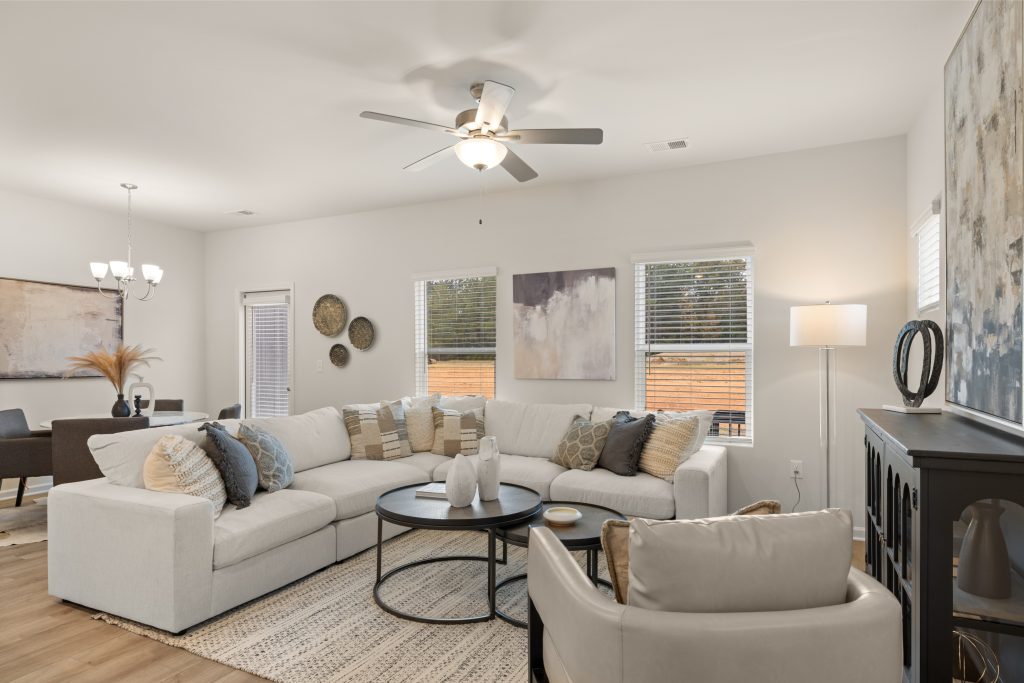 Experience the lively community of Villa Rica when you move to Rivershire Place. You can own a brand new townhome for as low as $289,990 with monthly payments UNDER $2k*! These 3-bed, 2.5-bath townhomes are nestled in a quiet community but are still within 30 minutes of downtown Atlanta for your traveling, commuting, and entertainment needs. You'll love the low-maintenance lifestyle in Villa Rica with full lawn and exterior maintenance so you don't have to lift a finger, private patios for the ultimate relaxation, expansive rooms to give you more than enough space, and elegant home features like a contemporary kitchen to elevate your daily lifestyle. This is a deal that truly can't be beaten – reach out to an agent today and come home to Rivershire Place!
*Pre-approval is not a commitment to lend. The advertised loan is a FHA 30-year fixed loan with a 30-year fully amortizing term with 2-1 seller, builder, or lender paid buy down. A portion of each monthly payment for the first 24 months will be prepaid by the seller and held by the lender to supplement the buyer's required monthly payment. The buyer required monthly payment is calculated using an interest rate 2% below the note rate for the first 12 months and 1% below the note rate the subsequent 12 months. Savings are calculated as the difference between the Note Rate Principal & Interest Payment and the Reduced Principal & Interest Payment for the first 24 months. Based on an example loan amount of $309,294 the initial monthly principal and interest payment will be $1,658.47 for the first 12 months, and $1,852.39 the subsequent 12 months. After the initial 24-month period, the payment will be calculated using the full note rate of 6.99% resulting in a monthly payment principal and interest payment of $2,055.66 for the remaining 28-year term. The example is based on an 96.5% loan-to-value (LTV). The Annual Percentage Rate (APR) is 8.111%. There is no prepayment penalty. The actual interest rate, APR and payment may vary based on the specific terms of the loan selected, verification of information, your credit history, the location and type of property, and other factors as determined by Lender. Payments shown does include taxes and insurance, actual payment obligations may be greater. Conditions and restrictions apply. Not all applicants will qualify. Not available in all states. Rates and terms effective 10/27/2023 and are subject to change. 821 Atlanta Street, Ste 104, Roswell, GA 30075 | Georgia Residential Mortgage Licensee | Corp GA #20505 | Corp NMLS #3113 | Equal Housing Lender