Rockhaven Homes Receives 2020 Platinum Builder Award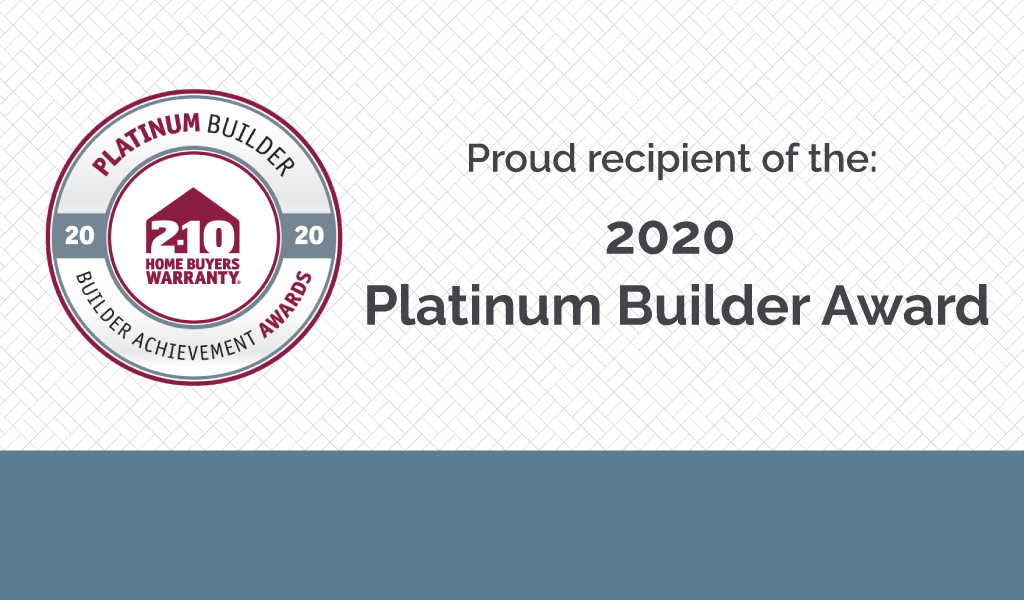 Rockhaven Homes recently received the highest award given by Home Buyers Warranty, the 2020 Platinum Builder Award!
The Builder Achievement Awards Program from 2-10 Home Buyers Warranty acknowledges outstanding performance in the home building industry. Every year, builders from across the nation who demonstrate skilled craftsmanship and construct inspired homes, while improving the quality of housing, are selected for 3 different awards. This year, Rockhaven Homes has been awarded the 2020 Platinum Builder Award, which acknowledges leadership in the new construction industry. We would like to thank everyone that helped us achieve this honor, including our employees, friends, and family.