Stylish Townhomes Available Now in Atlanta
Having a townhome in Atlanta presents a unique opportunity for spacious city living. In a Rockhaven townhome, you get a quality home in a great neighborhood with unmatched style. And we have townhomes available right now all throughout Atlanta. From the low $300s in East Atlanta Village to the $500s in Sandy Springs and beyond, here are a few of the exceptional inventory townhomes you'll find in Rockhaven communities.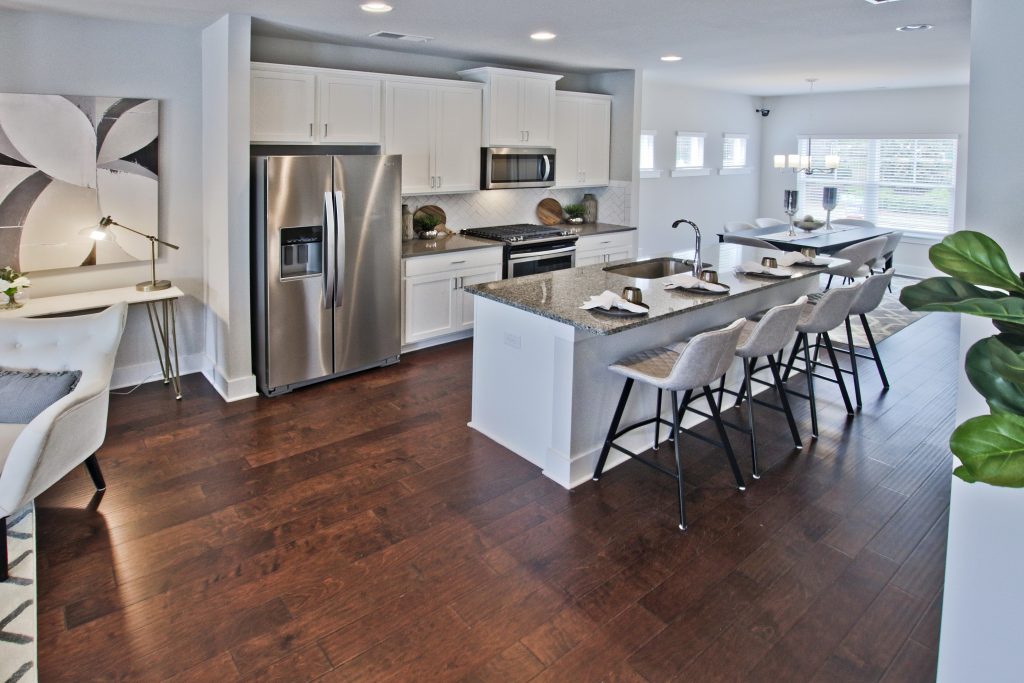 Lot 0 at Kensington Gates in Doraville
Stylish and quiet, the gated community of Kensington Gates has easy access to Atlanta with Buford Highway close by. Enjoy weekday visits to the farmers market and weekends full of Atlanta events and exploration. This move-in ready townhome has a spacious living room, open floor plan, and a generous deck perfect for entertaining during warmer months. The stunning kitchen is open to the living and dining rooms. It features quartz countertops and stainless steel appliances. Lot 0 is available for $340,668.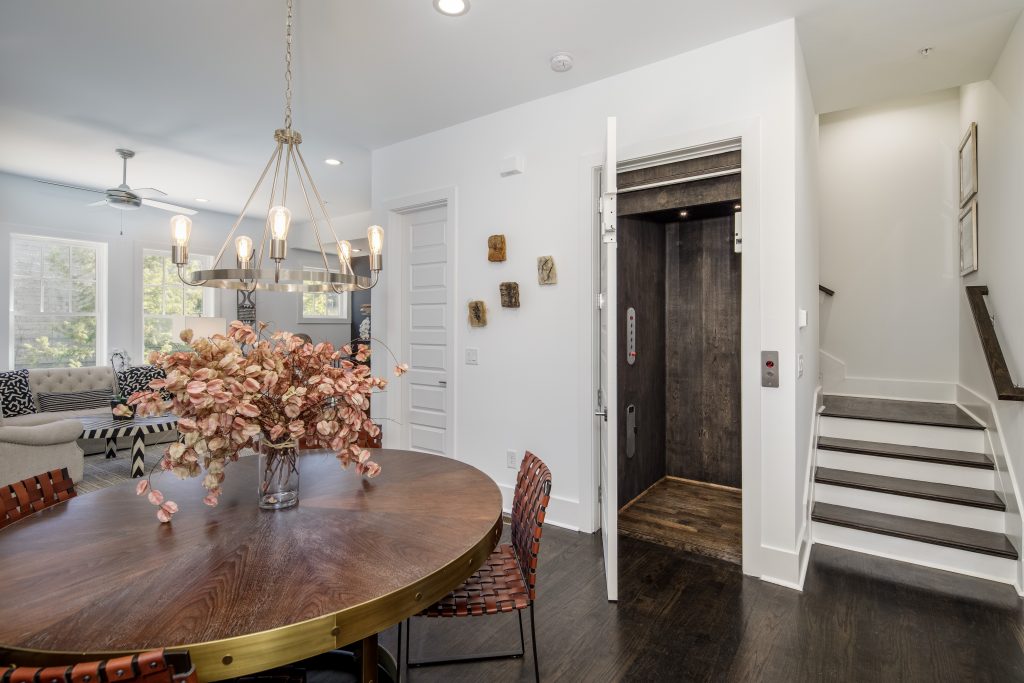 Lot 7 at 28th at Brookwood in Brookwood Hills
Nestled in the historic Brookwood Hills neighborhood, 28th at Brookwood provides a sumptuous Atlanta lifestyle surrounded by natural beauty. Lot 7 in 28th at Brookwood is a Dartmouth home with chic features to compliment its location. Designer lighting throughout creates bright, welcoming spaces. Large fourth floor terraces provide stunning views of the city and serves as a private escape. Home buyers also have the option of an elevator for superior mobility and access throughout their new home. Lot 7 is available at $756,500.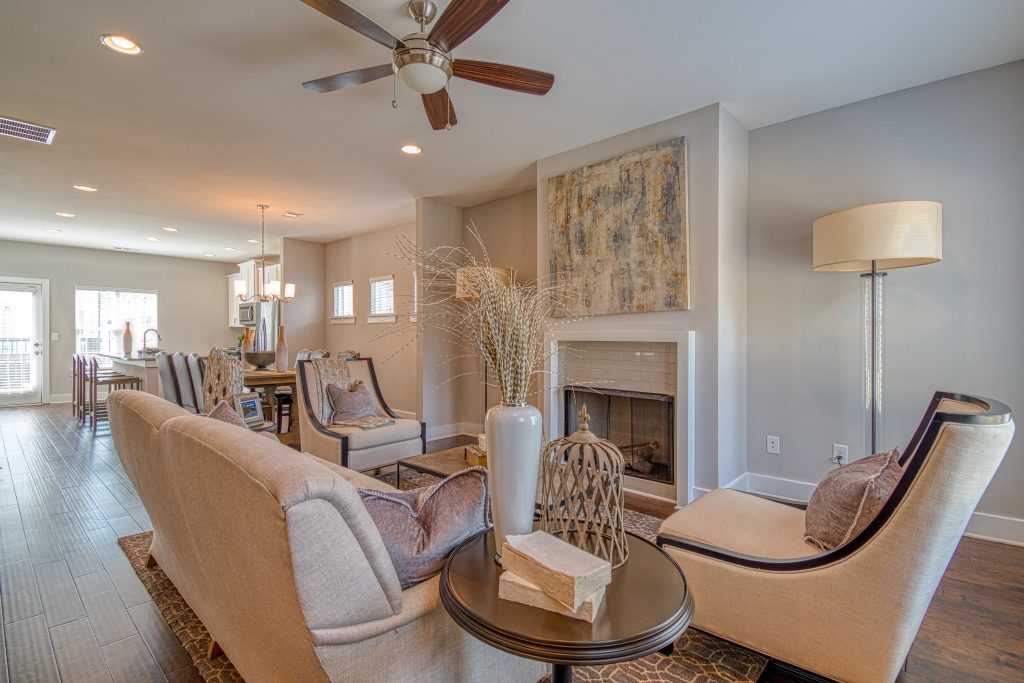 Lot 93 at Eastland Gates in East Atlanta
Near the fun and exciting East Atlanta Village, Eastland Gates offers spacious new townhomes available. The EAV neighborhood gives residents access to an active, artsy scene, and seemingly endless options for delicious food. Lot 93 has 3 bedrooms and 3.5 bathrooms. A convenient suite occupies the ground level, and the master plus another large suite are on the third floor. The home's generous entertaining and living spaces are on the second floor. Lot 93 is priced at $319,900.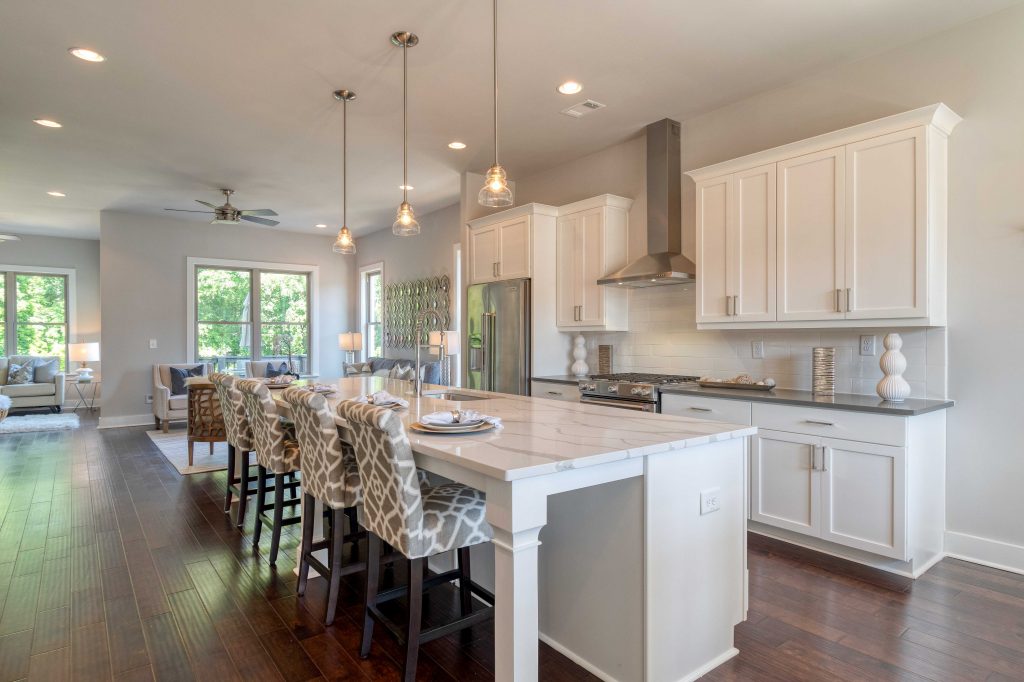 Lot 9 at Reserve at City Center in Sandy Springs
Sandy Springs is one of the most desirable Atlanta suburbs, and a home in Reserve at City Center puts you right in the heart of it. Walkable to food, entertainment, parks, shopping, and more in Sandy Springs, our thoughtfully built community creates a unique lifestyle. The home at lot 9 is loaded with upgrades, like a gourmet kitchen, hardwood floors, and professional series Kitchenaid appliances. With a separate office near the kitchen, this townhome offers ample room for all lifestyles. Lot 9 is selling for $529,900. 
Find Your Atlanta Townhome Now!
These are only a few of the gorgeous townhomes we have available in Atlanta. If you're looking to create a connected, convenient city lifestyle, take a look at all of our communities and find the right one for you. Then schedule a visit to a Rockhaven neighborhood and see what stylish city living is all about.