Using Extra Bedrooms; Offices, Study Rooms, and Quiet Spaces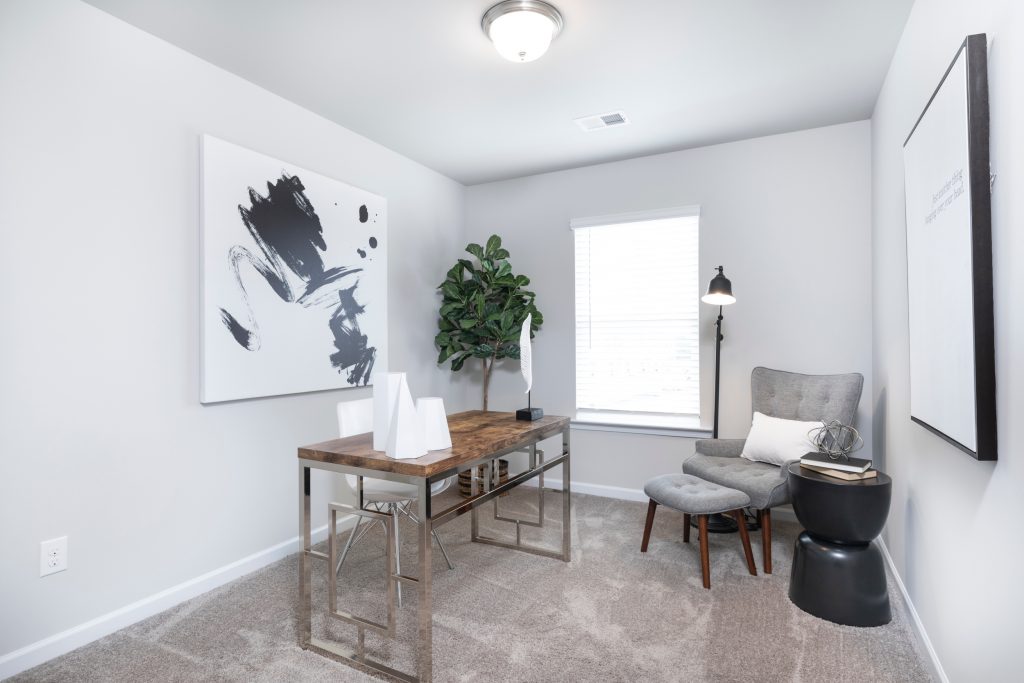 Working from home, learning from home, or just spending more time at home recently may have shown you the importance of having extra space for focus. Finding a home with an extra bedroom is the perfect way to create a focus space without compromising your flexibility further down the line. A bedroom can easily be converted back to its original purpose if the need arises. In the meantime, it's a great place for quiet concentration. Read on to learn how you can use your extra bedroom as an office space in a Rockhaven Home.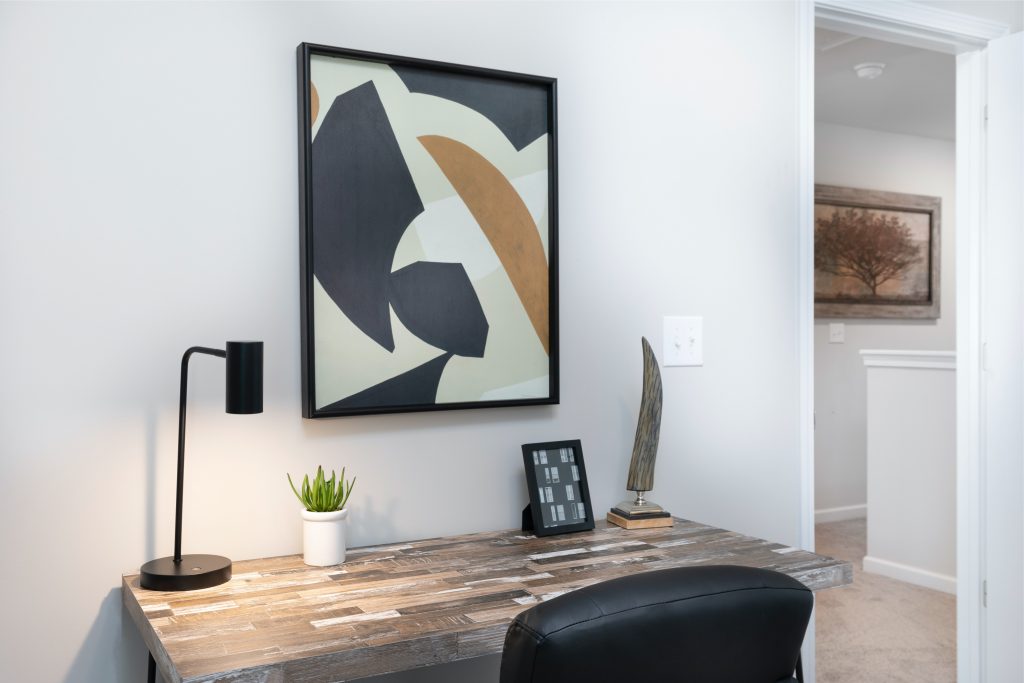 Creating a Home Office
Using an extra bedroom as a home office is simple. Really, you'll just want office furniture to suit your needs. A desk and chair, of course, but maybe bookshelves and other storage for papers and electronics. Another consideration may be some rest space – like a small sofa or couch to relax on for a break, eliminating the chance of leaving the room and getting distracted by other things in your home. Plan ahead and this could become one of your favorite spaces!
A Virtual Learning Space
Creating a virtual learning space is another interesting, but fun project. Here a desk and chair are a necessity – but the question of storage and comfort are a little more important to consider. Do you want this to be a multipurpose room, with school items like posterboard, scissors, rulers, protractors, etc. ready at hand? Or, is it a space for narrow focus on the screen? Set up this room for the effect you're looking for, and be deliberate about what goes into it.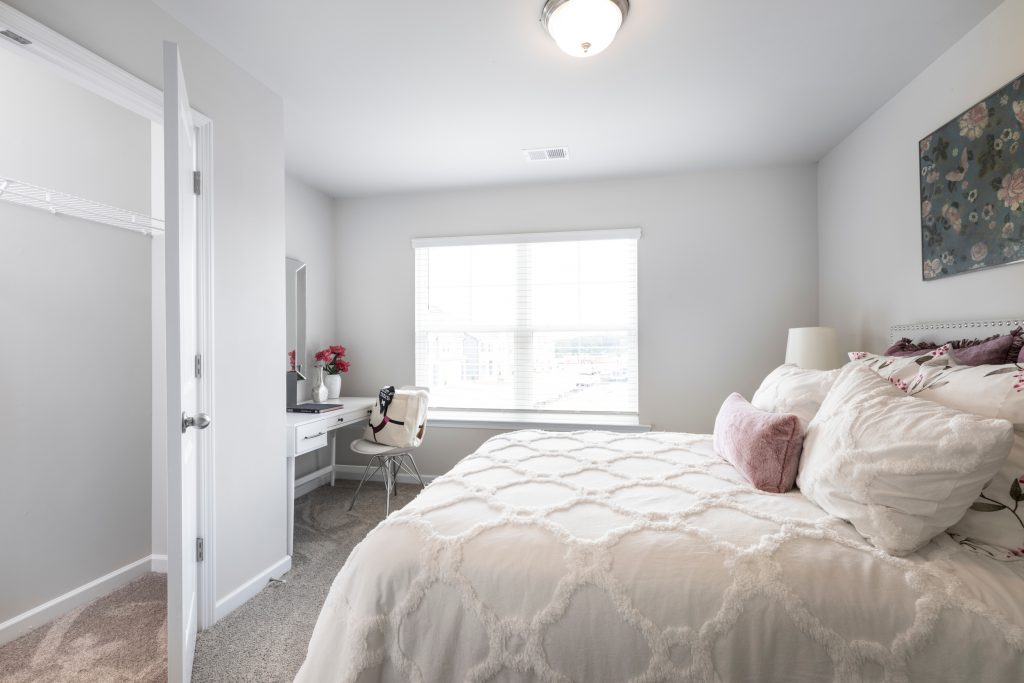 Creating a Quiet Oasis
Getting stir-crazy is no fun in a full house, so a separate quiet space may be just what everyone needs. Comfortable furniture and an adjustable lamp create a calm atmosphere that anyone can tweak to their needs. No need for a television or stereo in here, make it a headphones-only room where anyone can go to relax anytime. A table for projects can be a great addition if anyone needs a quiet place to spread out and get something done without distraction, be it a craft project or homework.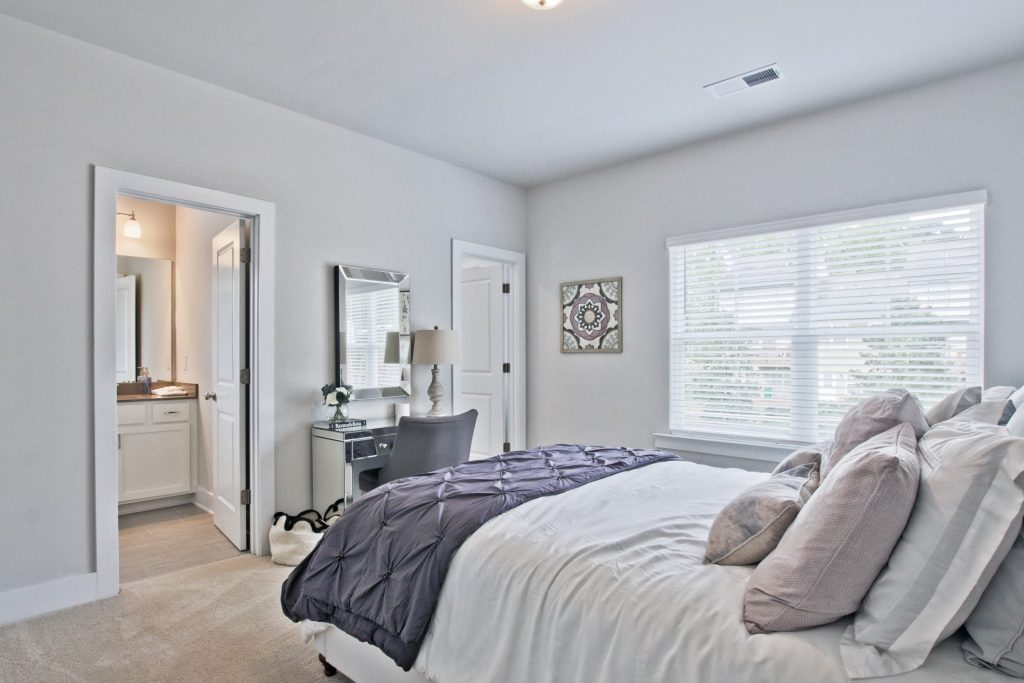 Create the Perfect Space in a Rockhaven Home
No matter what kind of space you're looking to create, Rockhaven has homes with more than enough room for your ideas. Discover the flexibility and value in a Rockhaven Home, take a look at our communities across Atlanta.