Discover A Walkable Sandy Springs Neighborhood
Sandy Springs is a bustling, walkable town just north of Atlanta. It has dining, entertainment, and all of the conveniences you could want from the city – yet the charm and comfort of a well-loved suburb. Reserve at City Center is a Rockhaven neighborhood in the heart of this wonderful town, and it provides everything you could want from Sandy Springs, right at your fingertips. A short walk from this neighborhood will take you to restaurants, entertainment, and local amenities galore. Ready to discover the lifestyle you could lead with a home in Reserve? Read on for a glimpse.
Dining for Every Taste
No matter your craving, from Reserve at City Center you can walk to restaurants that will satisfy. Laid back Mellow Mushroom hits the spot with spectacular pizza and craft beers for lunch. Grab a refreshing boba anytime at Gong Cha. Or, make reservations at District M for a decadent night out. 

Entertainment at your Doorstep
Sandy Springs has entertainment options for everyone. Stop by Battle and Brew for a gaming session and a craft beer. The little ones will love an after school trip to Jump Start Gym for jumping and tumbling fun. Finally, there's the Sandy Springs Performing Arts Center. In this impressive theatre you can see performances of all kinds, including theatrical productions by the City Springs Theatre Company.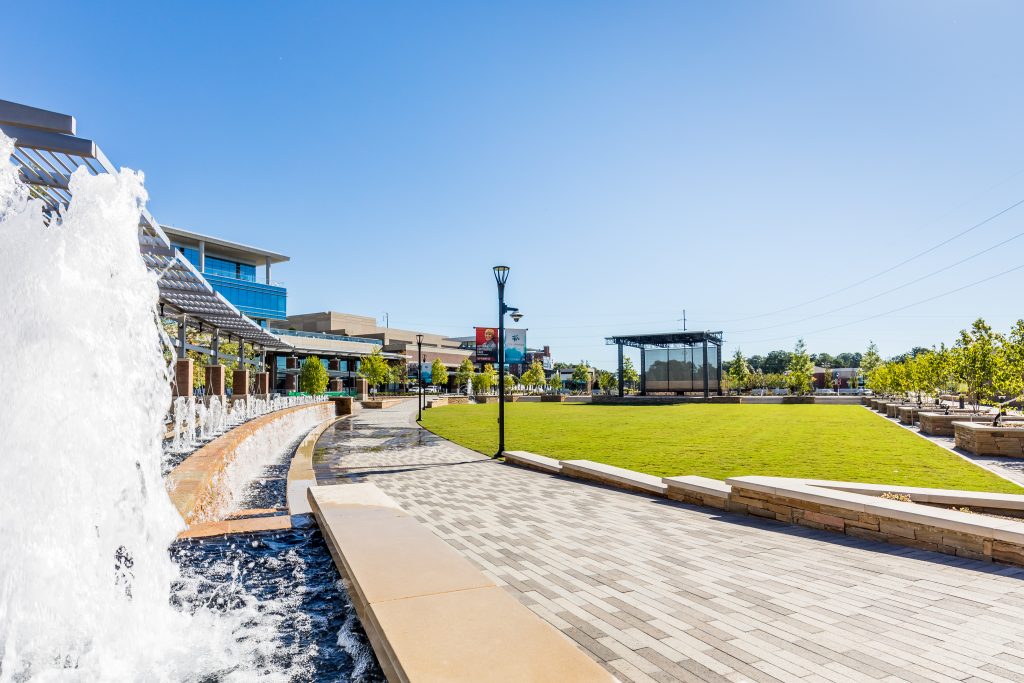 An Incredible City Amenity
Also at the heart of Sandy Springs, and within walking distance of Reserve at City Center, is City Springs. An arts and government complex, City Springs provides a place for the community to gather and enjoy. It houses the Sandy Springs Performing Arts Center, but it also features expansive community green spaces, city hall, and even a restaurant and bar called The Select. And it's all moments away from your door in Reserve at City Center.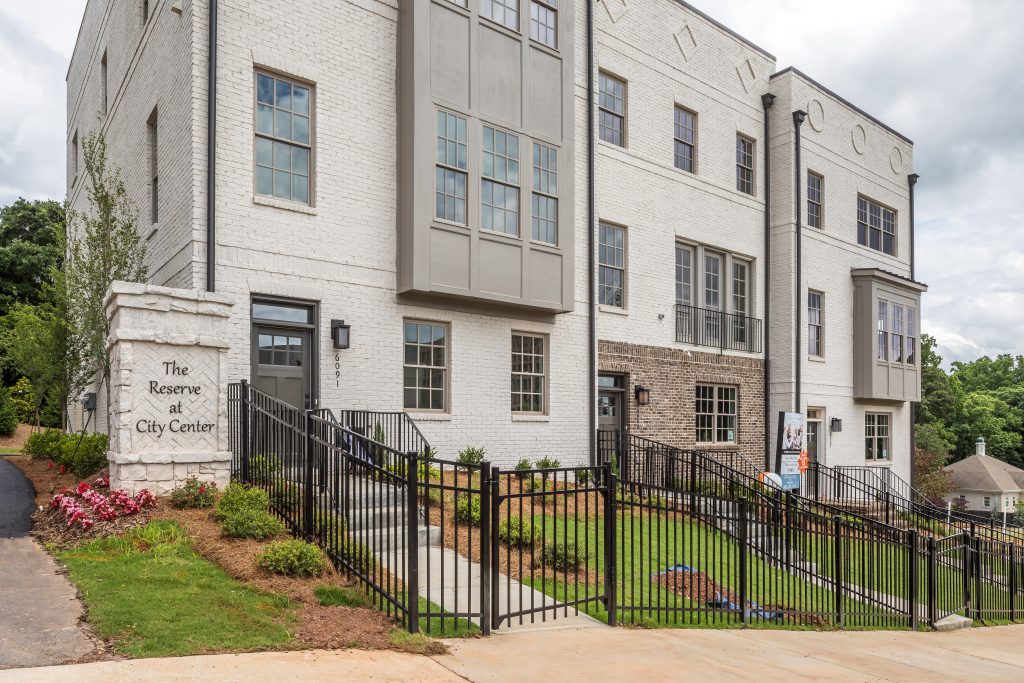 A Perfect Sandy Springs Neighborhood
Imagine spending the day out and about in walkable Sandy Springs, no car necessary, and strolling back to your luxurious, stylish Rockhaven townhome. This lifestyle is waiting for you, but not for long. Only a few homes remain in Reserve at City Center, so reach out to us and schedule a tour. Once you've seen the life you could have in this beautiful neighborhood, you'll know it's the perfect place in Sandy Springs for you.