Room-by-Room Guide to Find Your Perfect Floor Plan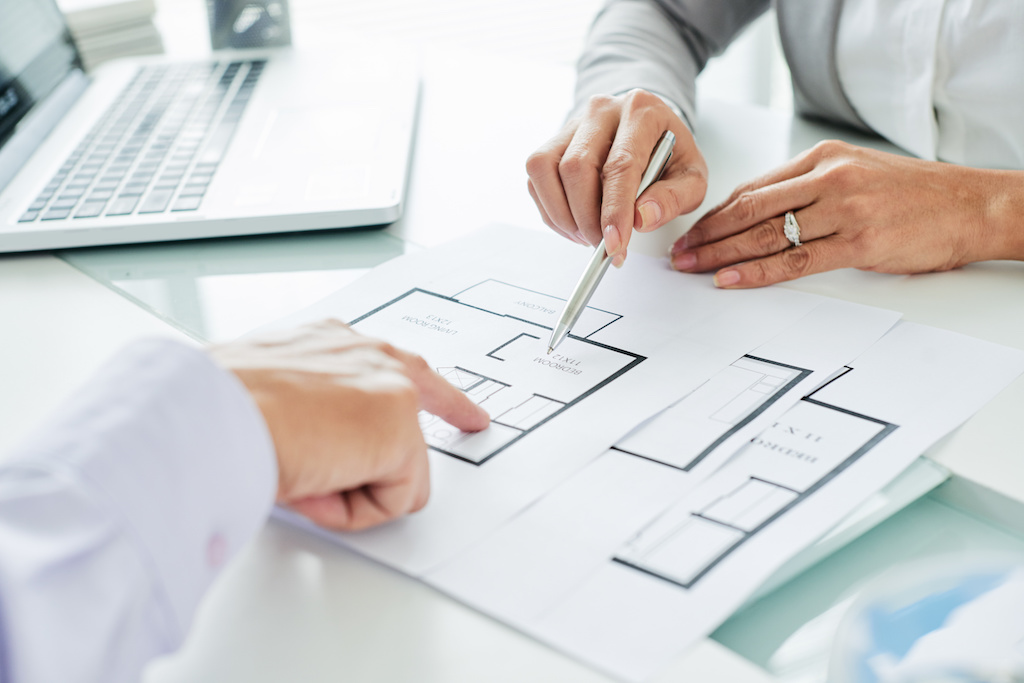 Whether you're a first time home buyer or on your second or third home, the experience is very much the same. We all have a wish list of features we'd like our home to have. The trick is finding the right floor plan to accommodate both your wants and needs. This room-by-room guide to finding your perfect floor plan will help you do just that! In the end, you'll walk away with a better idea of what you're looking for, and we'll be here to help you find the perfect Rockhaven Homes floor plan for your new home.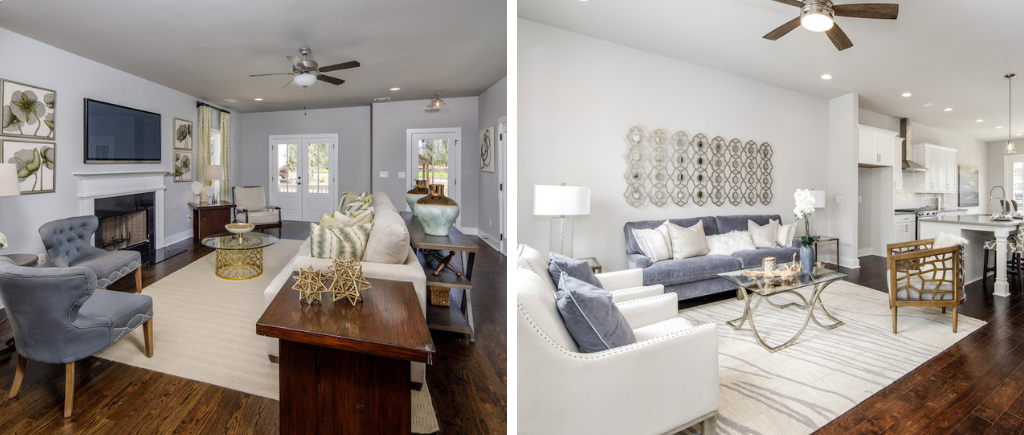 Family Room
There are two basic types of family rooms you'll find when looking at floor plans. The first (pictured on the left) is a formal family room from Park Chase. It has a dedicated space of its own separate from other living areas on the main floor. Alternatively, family rooms such as the one on the right from Reserve at City Center are found in more open-concept floor plans where the living room is incorporated as part of a larger living area.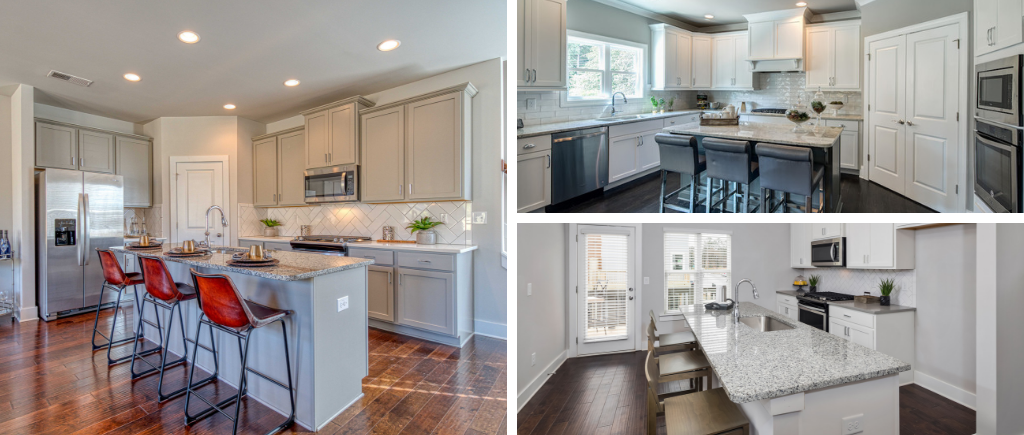 Kitchen
Kitchens come in a wide variety of configurations. How they are designed is dependent upon several factors including the type of home you're looking at, the space taken up by other rooms in the home, and more. Three common kitchen styles you'll find in Rockhaven homes include an L-shaped kitchen, horseshoe kitchen, and a one-way kitchen. The L-shaped kitchen on the left from Heights at Grant Park accommodates a spacious floor plan in either townhomes or single family homes. The horseshoe kitchen as seen above from our Park Chase model home is most commonly found in single-family homes. Alternatively, the one-way kitchen such as the one above in Eastland Gates is what you'll find in many townhomes.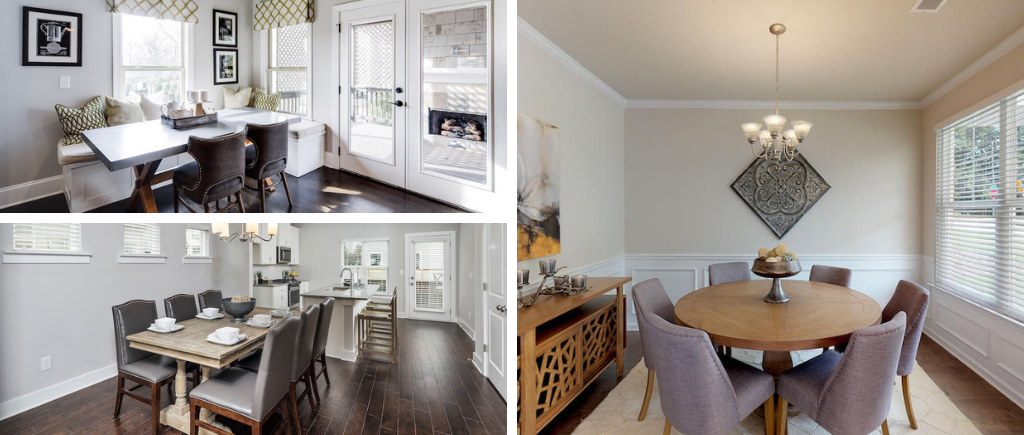 Dining Room
Dining rooms come in many sizes, shapes, and forms depending on the style of home you're buying. In many townhomes or condos, you'll find either a breakfast nook like the one above from Park Chase or open dining area such as the ones you'll find in Kensington Gates. Many single-family homes will have both a breakfast area and a formal dining room such as the one above that you'll find in the floor plans at Riverwalk Trace.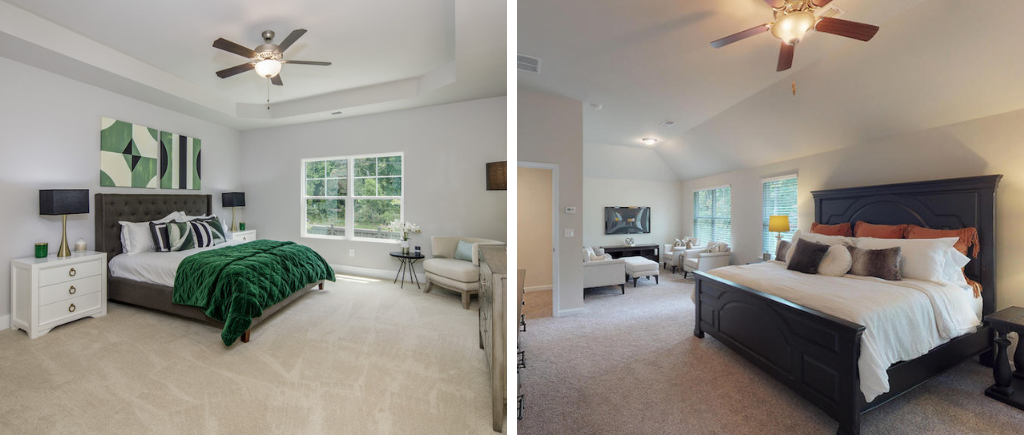 Owner's Suite
The owner's suite is all about creating a comfortable, relaxing atmosphere. As the home's largest bedroom, they often also have the largest bathroom and closet. The common differentiator you'll find when looking at owner's suites is the sitting area. A common layout is for the owner's suite to be one open room such as the one on the left from Parc at Chastain where you can create your own sitting area. The other option is where the owner's suite has a separate sitting room that's often a nook off to the side of the bedroom like the one in our Phillips Trace model home.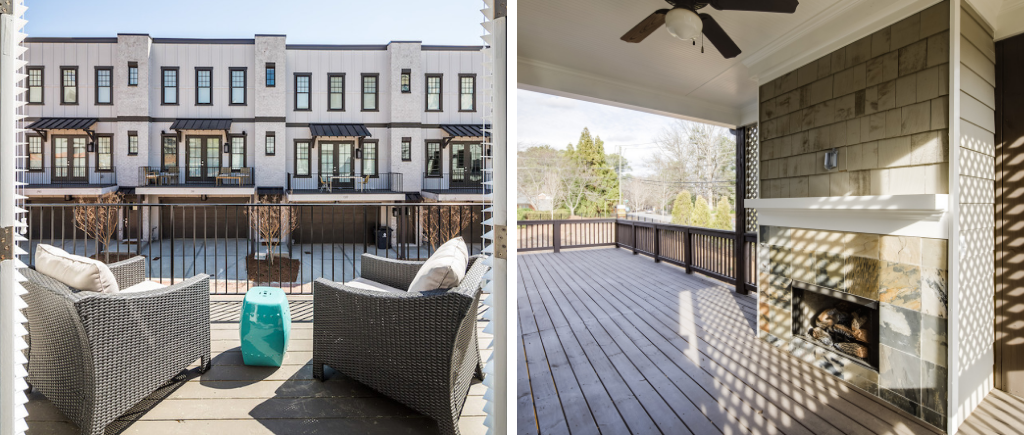 Outdoor Areas
When it comes to comfortable living spaces, sometimes the most tranquil environments can be outside your home. If you love to lounge in sun or shade, you'll want to make sure to find a plan that has livable exterior areas. These can include a spacious front porch, backyard patio, balcony like seen above from Cosmopolitan, or a deck with an outdoor fireplace like you'll find in Park Chase.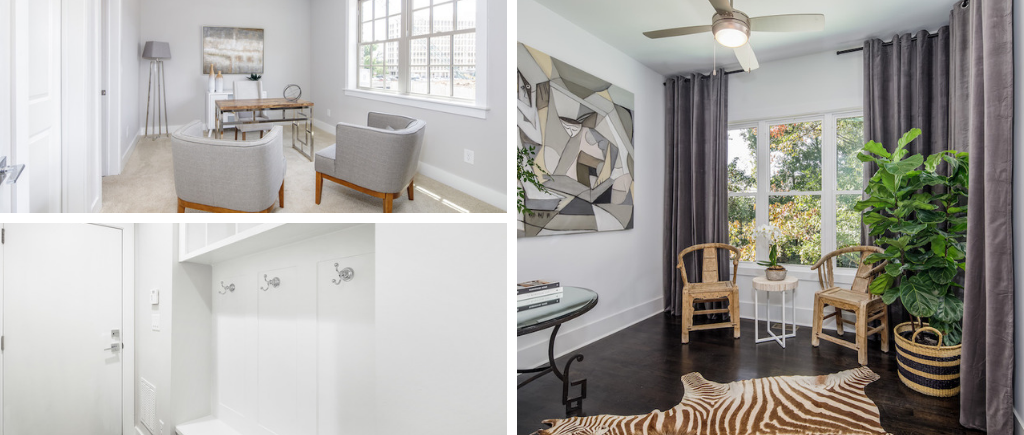 Additional Living Spaces
Other living areas you may want to consider when narrowing down your floor plan preferences include:
It's Time to Find Your Perfect Floor Plan
These are just a few things to consider when finding your perfect floor plan. This is a major step in your home buying journey, and we're ready to help you take the next step. Contact us today so we can help you evaluate your preferences, explore your options, and select the Rockhaven Homes floor plan that's right for your family's lifestyle. Follow us on Pinterest and Instagram for even more home designs and inspiration.