Make your Master Bathroom a Luxurious Oasis
In a Rockhaven Home, your luxurious master bathroom is designed to be an escape from the everyday. There are a few things you can add that will elevate it and create a truly calm, relaxing oasis. We're bringing you some inspiration to help make your Rockhaven master bathroom a personal haven. Love the look, but haven't found your Rockhaven home yet? Reach out to us and we can help you find a home you'll love with the luxuries you want.
Use Elegant Decor
Creating a restful sanctuary starts with designing nice surroundings. Your Rockhaven bathroom comes with gorgeous tile work and carefully-selected fixtures. You can complement it with statement art pieces (framed to protect against moisture) and beautiful details such as hand-picked containers. No matter what you choose to add, keep the style strong, and you'll create an atmosphere to transport you away from even the most stressful day.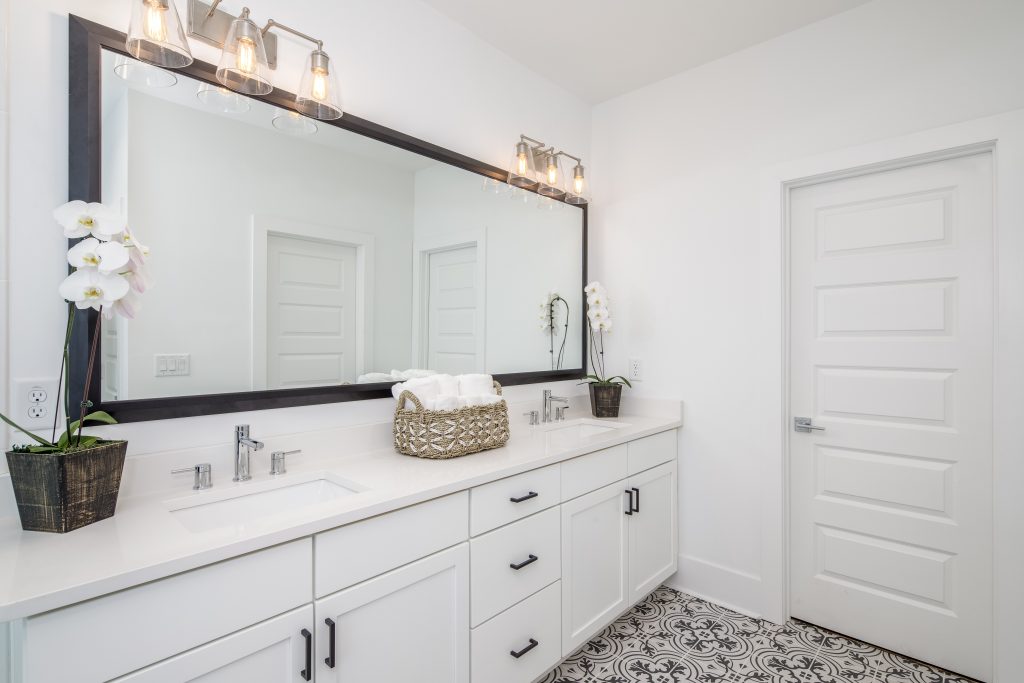 Only the Best Linens
The linens you use can add to the experience in your master bathroom. You'll want them to be in the color palette you're working with throughout the rest of the space. They are also a great way to add a touch of luxury with premium materials or custom embroidery. Arguably the most important part, though, is the softness of your towels. Soft and absorbent towels are relaxing to simply look at, and they add a special spa-like touch.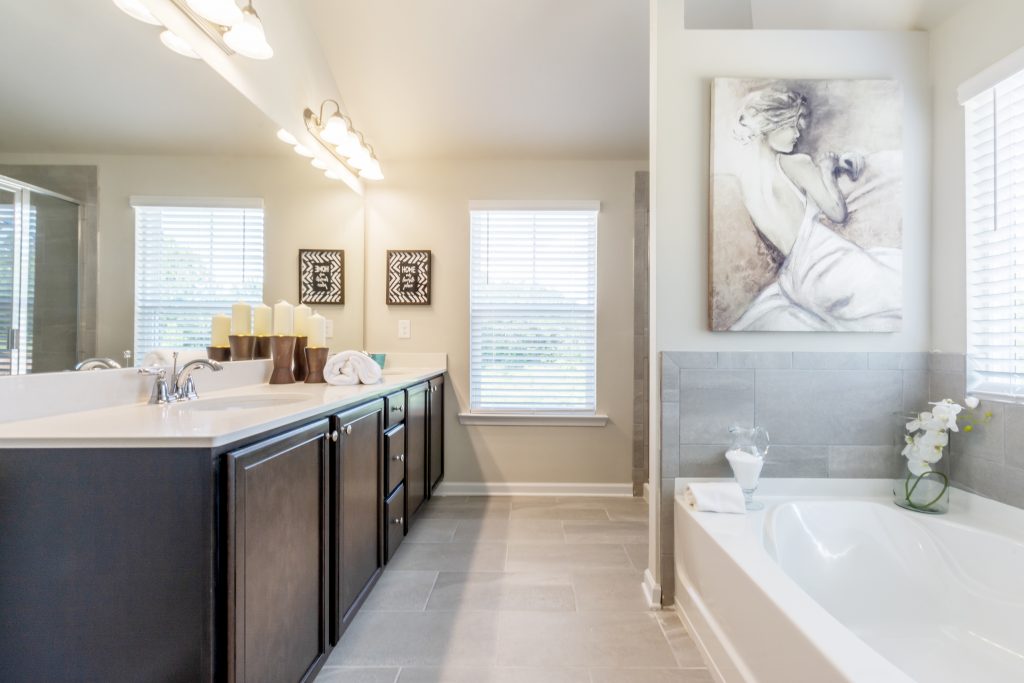 Stay Stocked Up
Finally, don't neglect your bath goods inventory. Bath bombs, scrubs, essential oils and everything in-between can add to the decor in a functional, soothing way. Kept in sparkling glass containers, your favorite products will shine and add to the luxurious atmosphere of your master bathroom. Just select jars, bottles, and dispensers to match the style you're designing around, and transfer everything to their new homes – refilling as necessary.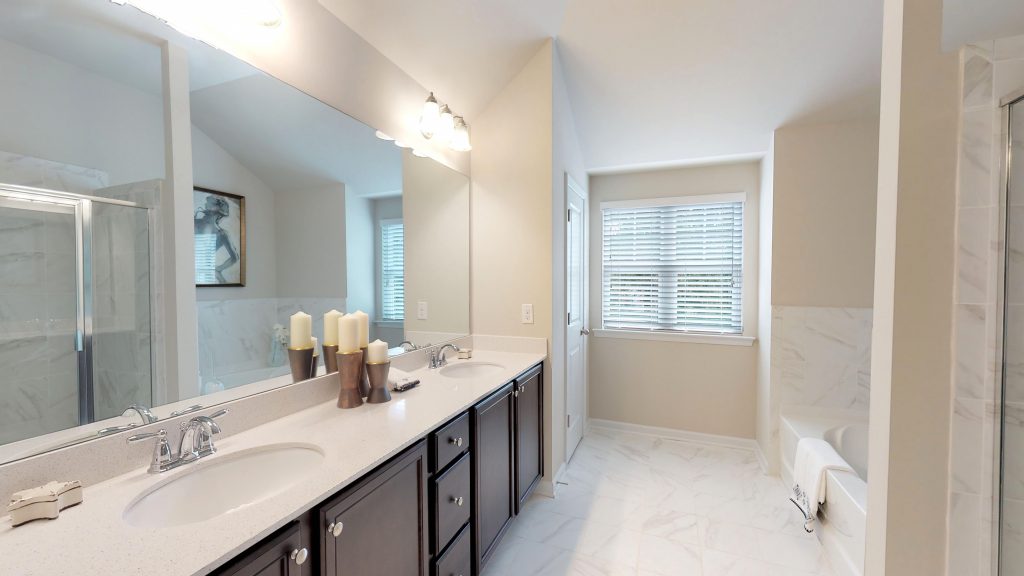 Creating the Perfect Master Bathroom
When you start designing in a Rockhaven Homes master bathroom, you've got a stunning base to work from. We create a relaxing setting for you to come home to, and you make it your own. Take a look at the communities we build in, then contact us and schedule a tour to see these luxurious spaces for yourself. Come see what a Rockhaven lifestyle has in store for you.