New Homes are Available - Ready, Set, Go with Rockhaven Homes!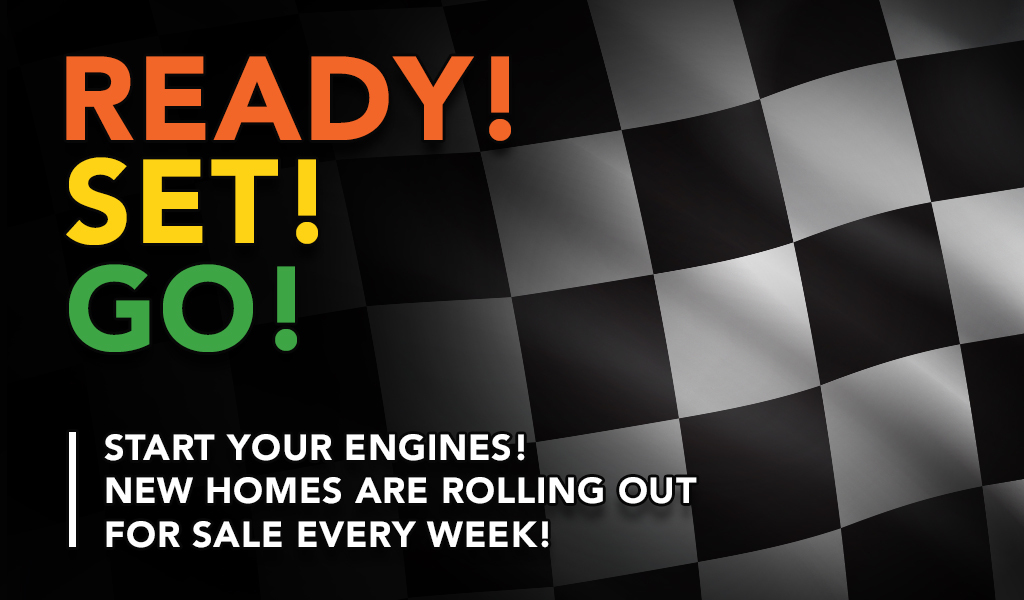 Stylish new homes are on the way to our neighborhoods all across Metro Atlanta – are you ready to find yours? During Rockhaven Homes' Ready, Set, Go Event, you will be!
To get ready, you'll learn all about the homebuying process from financing to closing with special events, one-on-one sessions with experts, and seminars. Afterwards, you'll find the perfect community to make your next home in.
Then, get set with pre-qualification from a preferred lender and find out which homes are releasing this month here.
Then, it's time to go!!! We'll announce when homes are available on this page – reach out to the agent as soon as possible to start the buying process!
Contact us for more information on the communities releasing new homes, and like the Rockhaven Homes Facebook page to find out when the next buyer event will be.
And, two very special Rockhaven Homes communities will feature a large selection of new homes at incredible prices! If you're interested in a stylish home with a convenient and exciting Metro Atlanta location, keep your eyes on Baldwin Park, our townhome community starting from the mid $200s and Lakeview at Stonecrest – The Collection Townhomes, from the low $200s – both in Stonecrest, Georgia! Stonecrest is a stellar location with shopping, convenience, and easy access to Atlanta via I-20 – and you can have it all in these two communities!
In a new home from Rockhaven Homes, you can bet life is stylish, convenient, and sweet – but to get into your dream home soon, you need to act fast! So get ready, get set, and go this summer with Rockhaven Homes!