Take Care of Your Beautiful Hardwood Floors
Right underneath your feet is where you'll find the most used feature in your entire home. The floor may seem beneath notice, but a clean, well-kept hardwood floor adds so much to the warmth and appeal of a room. It only takes a little care for this important part of your home's interior to shine through. We take pride in the floors of our homes, and we want to help keep your Rockhaven home looking gorgeous for years to come. That's why we've collected tips on how you can clean, protect, and care for your beautiful hardwood floors.

Stick to a Cleaning Routine
You likely already sweep and vacuum the floors – but hardwood flooring has different needs from tile or carpet. Firstly, don't get it too wet. Wring out your mop so that it's only damp, and dry the section of floor with a towel. Also be careful of what you use to clean, as some soaps may damage the finish. Wood floor cleaner, without any wax or "glow" additives, will work away grime and protect your floor. Never use a steam cleaner on wood floors.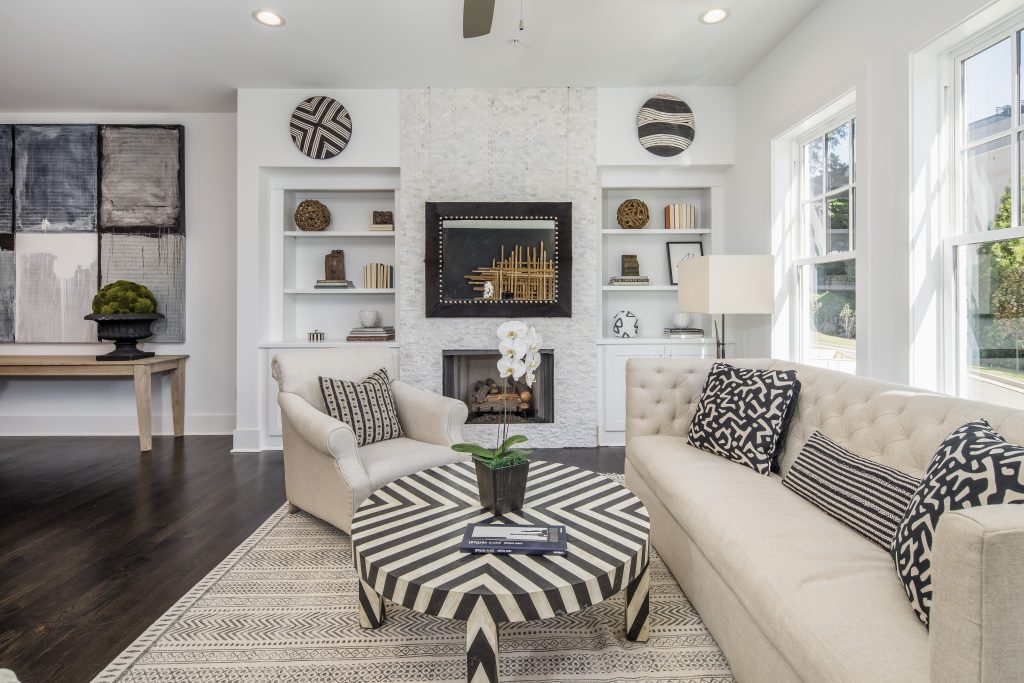 Prevent and Protect
Protecting your floors for the long term just takes a little thought, and you won't have to go shoeless if you don't want to. Lay down mats with heavy bristles at entrances to get grime, dirt, and particles off of shoes. Any particles brought in, like sand and grit, can work away at the finish and cause small scratches. Put felt pads on furniture legs to prevent bigger scratches. Also, dusting regularly is important for catching grit before it causes problems.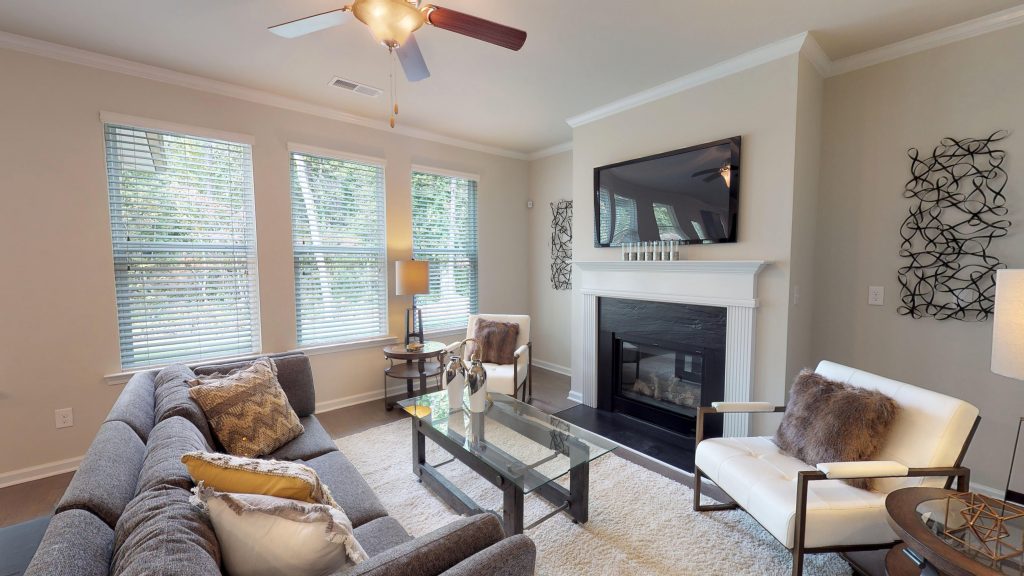 An Eye for Style
Finally, to really help your floors shine, you've got to accentuate their great qualities. Area rugs are a classic choice to help divide and soften spaces. Flat, utilitarian rugs make spaces like the kitchen more streamlined, while fluffy, high-pile rugs make relaxation spaces even cozier. Contrast is also effective – if you have dark floors, bright accents are a great counterpoint.
Easy Care for Hardwood Floors
If you stick to the basics, caring for your hardwood floors will be simple. Still looking for a home that's stunning from floor to ceiling? We design homes with striking features and beautiful accents. Take a look at where we build and find the neighborhood that suits you – there's sure to be a luxurious, stylish Rockhaven home waiting for you.