Trendy Textures in New Park Chase Homes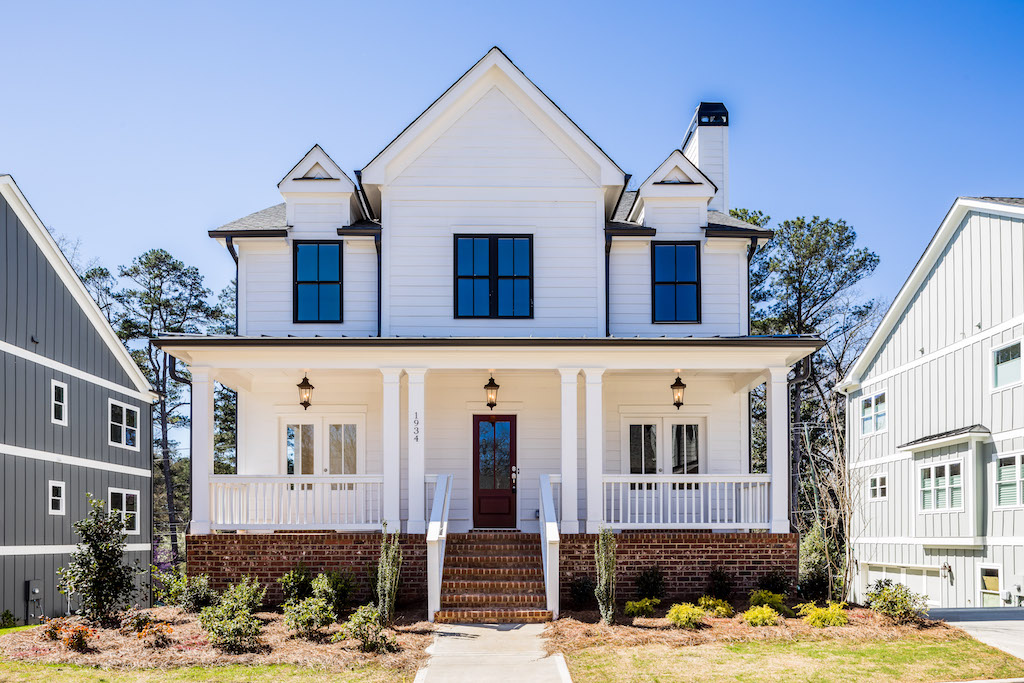 Twenty-six single family homes sit nestled in a private community enclave along North Druid Hills Road in Atlanta. With a Brookhaven address, you're minutes from the vibrant city life of Buckhead. This is life at Park Chase. With a bold variety of exterior and interior finishes, you'll find intricate details everywhere you turn here, as each one of our new Park Chase homes boasts its own unique style. To give you an idea of the eye-catching finishes you'll see when you take a tour, here's a look at a few of the trendy textures available in our new Park Chase homes.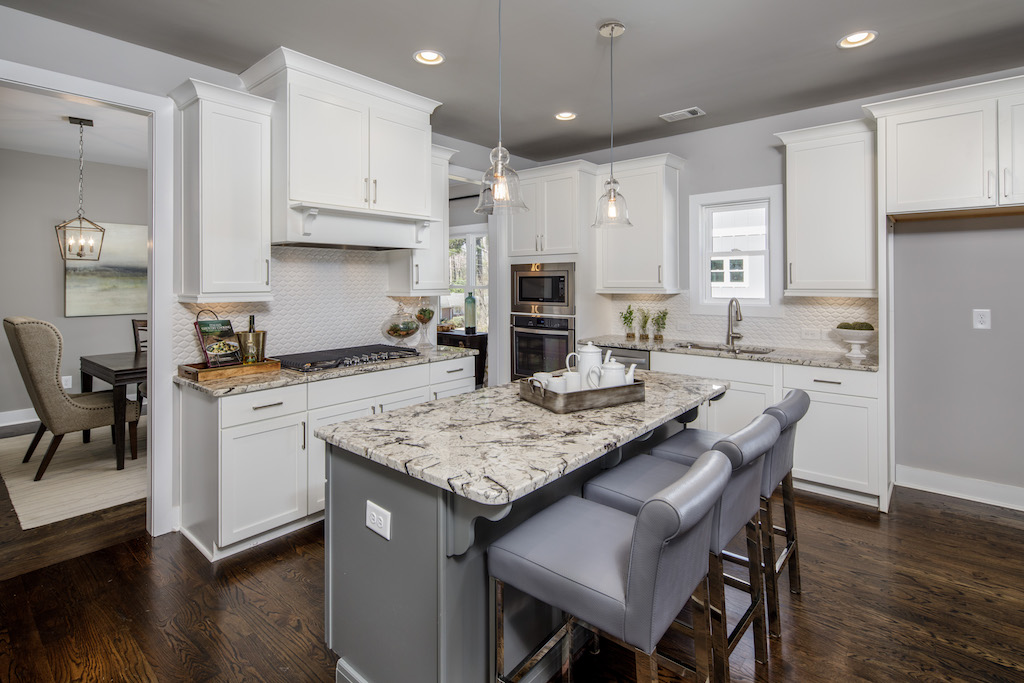 Subtle Yet Elaborate Detail
The kitchen is perhaps the most common room where textures are incorporated. Why? The backsplash of course! Aside from the range of colors, it's available in a wide array of shapes, patterns, and textiles. On its own, the backsplash can completely transform the visual appeal of any kitchen. Take the kitchen above for example. Instead of having bare, matte walls, the subtle, yet elaborate texture of the backsplash adds character, compliments the countertops and enhances this gourmet atmosphere.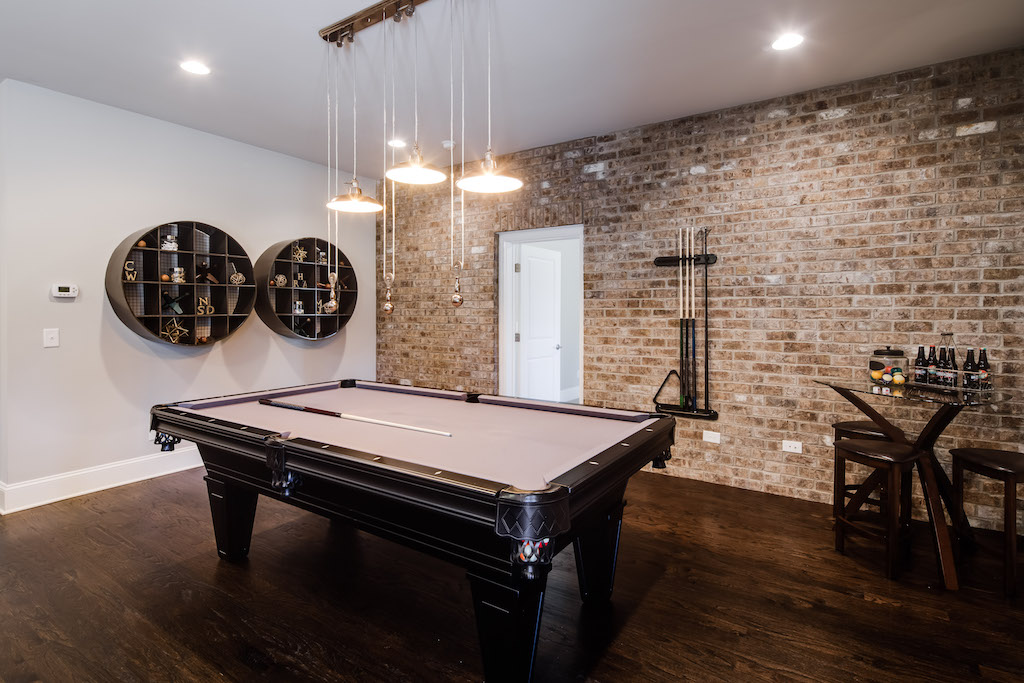 Hints of Industrial Charm
When it comes to a finished basement, anything goes. Commonly used as an area for entertaining, it's the perfect area of your home to experiment with textures you might not use in more traditional areas of the home. For example, this pool table area's aesthetic is enhanced by its exposed brick backdrop. Combined with the pulley-esque light fixture, the acid-washed brick details effortlessly decorate the room and create an industrial chic environment perfect for entertaining guests.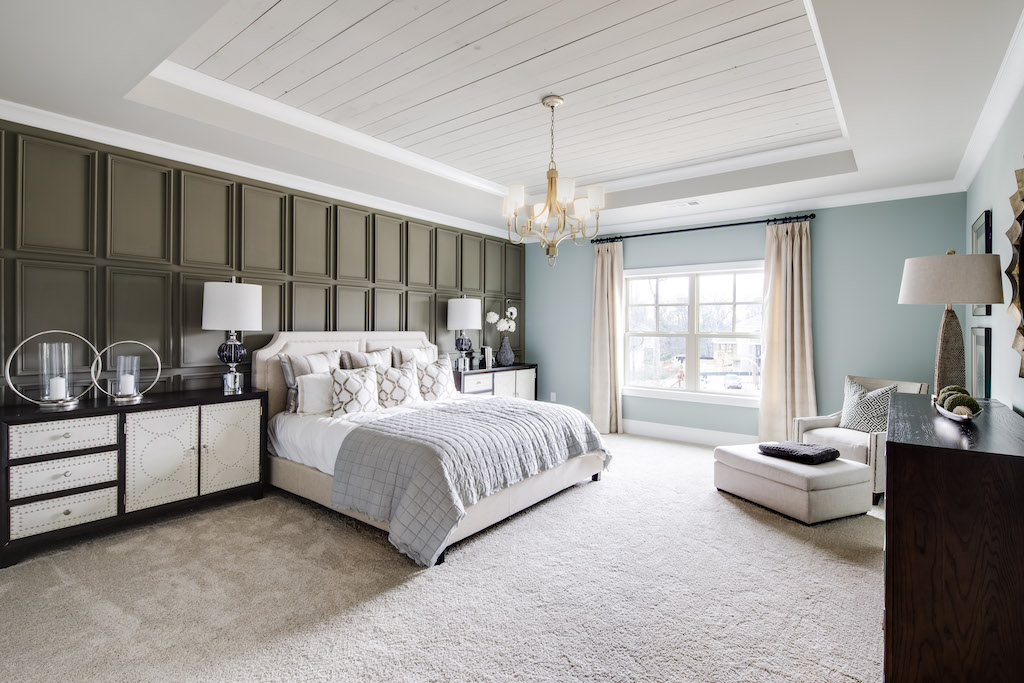 Striking the Perfect Balance
Another ideal space for incorporating textures in your home is the master suite. As seen in the master bedroom above, bold and subtle textures can unite to create an intricate, yet tranquil setting. The most striking texture in this room is by far the detailed wall molding. A classic architectural feature, the full-wall board and batten help create a timeless ambiance. Though not as bold as the molding, the shiplap accent of the tray ceiling adds an equally captivating charm to the room.
Your New Atlanta Home is Here
Come see all the luxurious details and trendy textures our new Park Chase homes have to offer during our community block party on March 14th. Join us between 5:00 PM and 7:00 PM. To RSVP or find out more about Park Chase in advance, contact Meaghan McCord at 404-402-5117. Looking for more design inspiration? Follow us on Pinterest, Instagram, and Facebook to see more ways you can create inspired spaces in your new Rockhaven home.