Creating a Cozy Living Room for Fall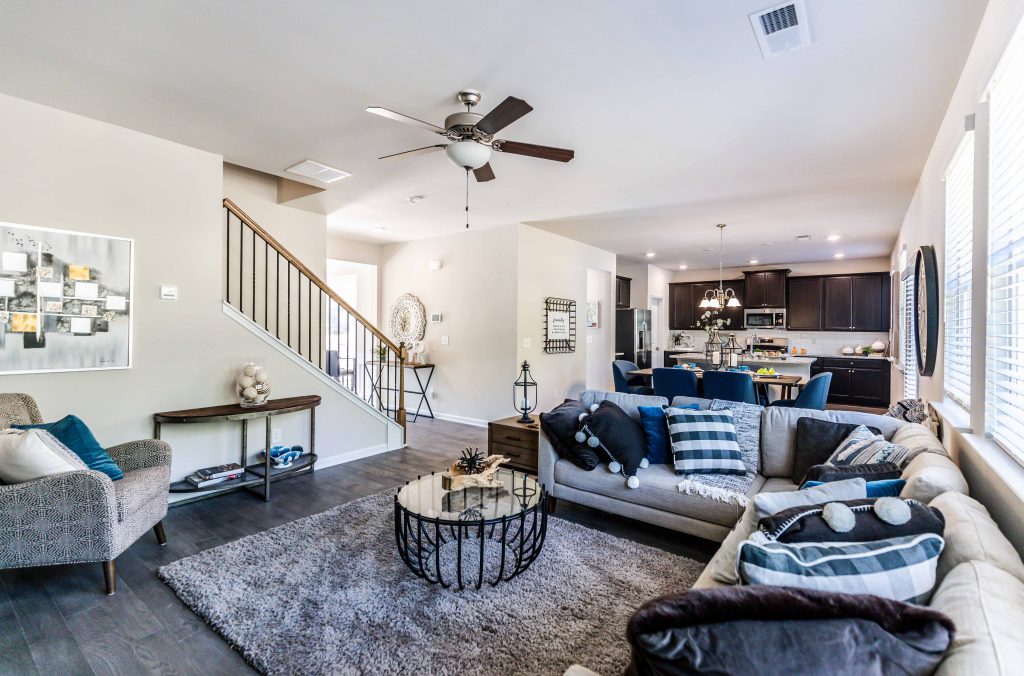 Fall is upon us, and the time to get cozy in your new home is here! When you move into a new Rockhaven Home, you get a beautiful blank canvas to work from – where you can create the cozy living room of your dreams. We love creating spaces to spark homeowners' imaginations, so today we're sharing how you can put together a warm, inviting living room for fall. Read on and find out what's possible in a Rockhaven Home!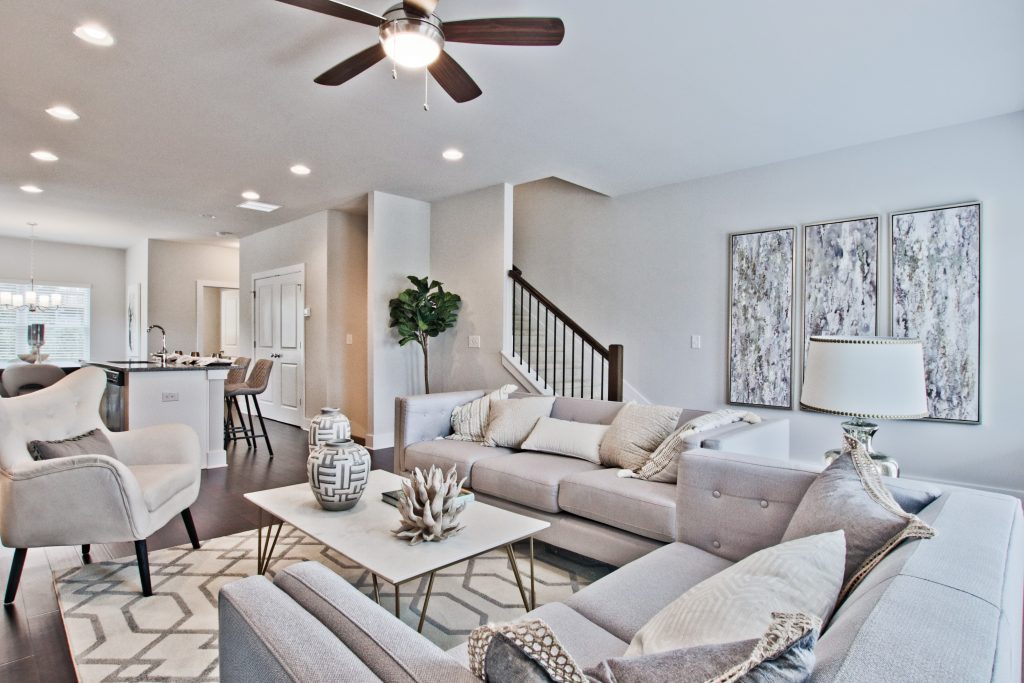 Choosing Furniture for a Cozy Living Room
It's the base you're going to be working from – the furniture is possibly the most important part of your new living room! Your personal style factors in heavily here, do you like modern touches? Industrial? Farmhouse? Pick your style and stick with it – it'll help the atmosphere. Seating is what you'll want to consider next, and tables. Provide enough seating for everyone to get comfortable, and plenty of surfaces to put nice hot drinks on, like this living room in Kensington Gates.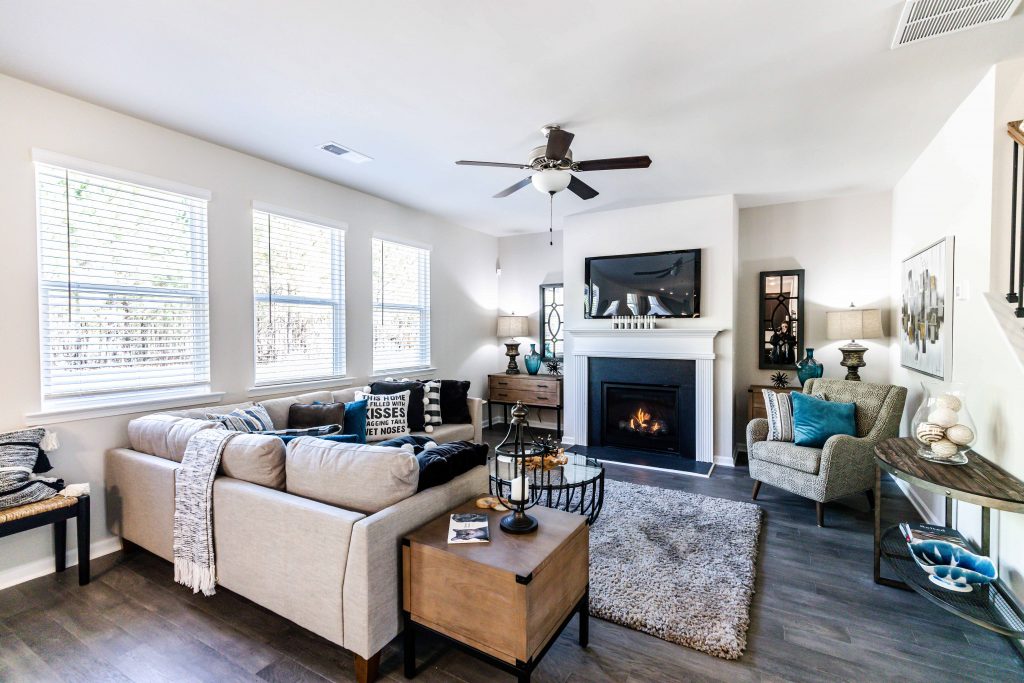 Building a Cozy Atmosphere
Now it's time to add the medium-size items – this living room in Keswick Estates is a perfect example of what makes a living room cozy. A fireplace is a big plus, but plenty of pillows, a high-pile or shaggy rug, and strategically-draped blankets are what really indicate "this is a place for relaxing together". The idea is to provide an abundance of comfort items – but be careful – not all materials are the same. Burlap, for example, may be visually striking but it's so scratchy and unpleasant to relax on. Stick to soft or neutral materials.
As an aside, if you need some cozy living room inspiration, check out our Pinterest board just for comfortable, homey living rooms!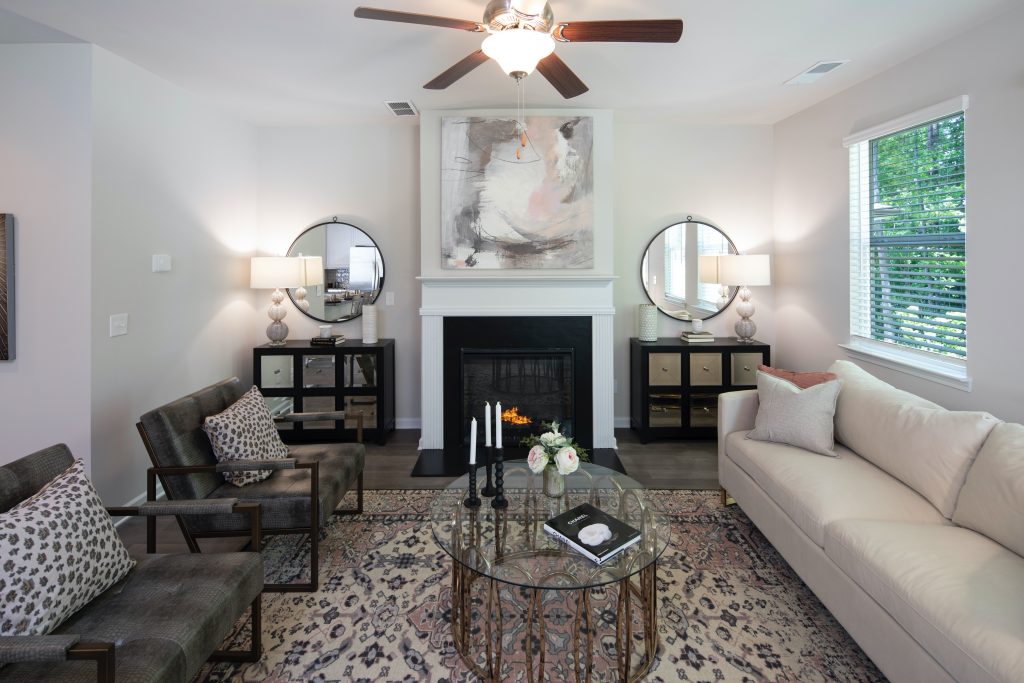 The Finishing Touches
So your last task is to decorate the space. This is another question of your personal style, but there are a few features to keep in mind: light, density, function, and warmth.
Light is key! Warm light is an easy way to build a cozy living room.
Density refers to the amount of objects you have around. You want the space to be visually dense for a truly cozy feel, shelves full of knick knacks and a couch full of pillows makes the space homey.
Function is interesting – you want your space to be inviting; make sure tables aren't cluttered and seats are accessible, so occupants can use the space to set their things down and relax.
Finally comes warmth. Warmth can involve your decor – natural wood is such a cozy accent – but it can also mean physical warmth. A fireplace is an ideal feature in a cozy living room – the perfect place for everyone to gather, like this one in The Enclave at Ashbrooke.
Create Your Cozy New Life
In a Rockhaven Home, creating a cozy living room is just a matter of getting these fundamentals right. We would love to show you what else is possible in one of our homes – take a look at where we build and find a community that's right for you. Then, contact us and schedule a tour. Once you've been in a Rockhaven Home, you'll know that the life you're dreaming of is within reach.