What's Your Kitchen Island Style?
The kitchen is the heart of the home, and counter space is important. One easy way to gain more counter space is with a kitchen island. Designed properly, this handy feature will enhance your kitchen, making mornings and mealtimes easier. Rockhaven Homes feature various kitchen island types in the new homes we build. One of the biggest benefits of a built-in island is that it will naturally upgrade the style of your kitchen. During a tour of our available homes, you'll have the opportunity to see an assortment of kitchen island types in person. So what's your kitchen island style? Read on to find out more and discover your ideal home kitchen island.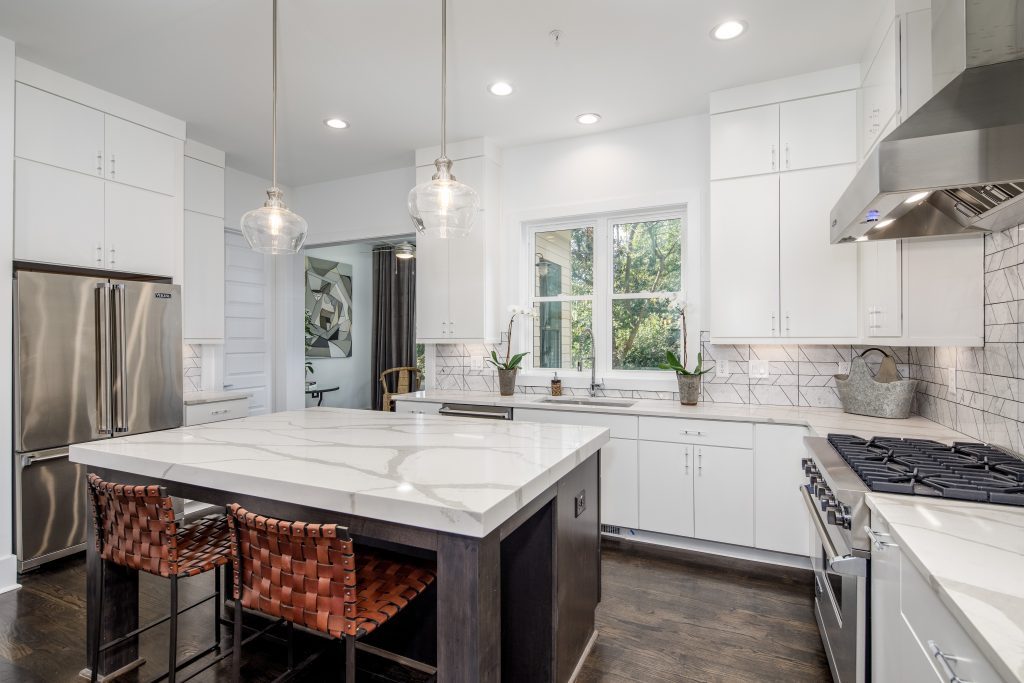 Added Seating
Many island bars are built for two or more people to sit at and enjoy a more casual meal. An island with an overhang for seating makes serving and cleanup simple. Whether it's for snacks, breakfasts, or lunches. More space means more utility, too. The breakfast bar style island comes with built-in storage, drawers and convenient space for the things you need to use often. To go meals can be packed and lined up on top, and everyone can be out the door with no fuss. Enjoy a lovely morning with an island like this one in 28th at Brookwood.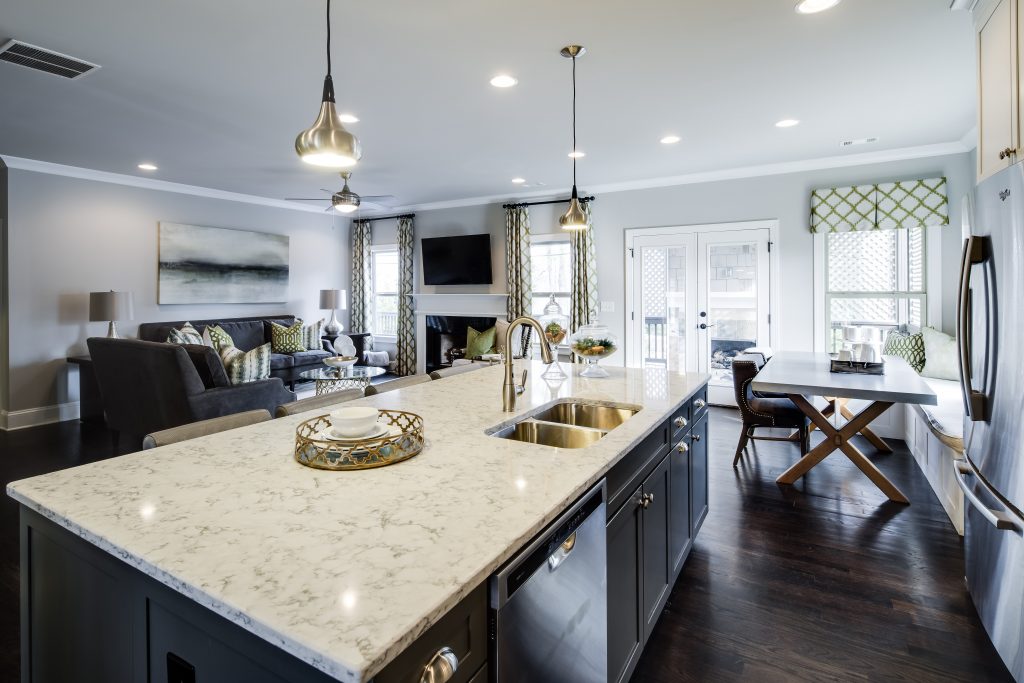 Sinks and Storage
A sink in the island opens up counter space near your cooktop. And, it allows you to take care of common kitchen tasks while still facing out toward your living or dining room. Cabinets will help you maximize storage space in your kitchen and keep everything you need close at hand. With its generous central sink and plentiful storage, entertaining around this kitchen in Park Chase is luxuriously spacious.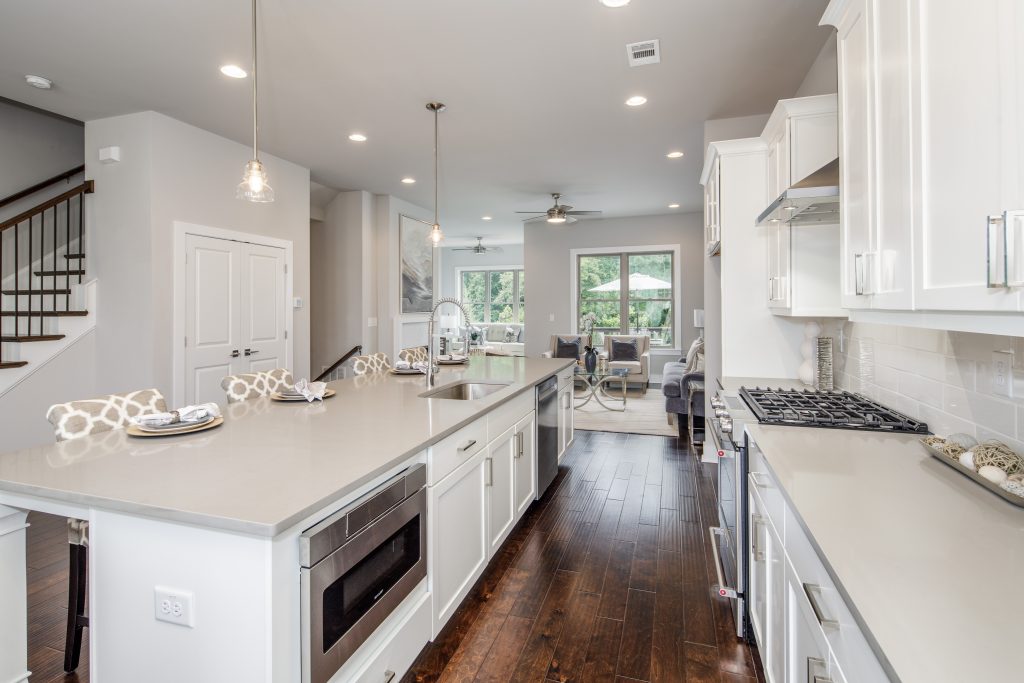 Easy-Access Appliances
Finally, the island is the perfect spot for a few appliances. A pull-out microwave can be within arm's reach and ready for quick heating. Elongated islands like this can also house your dishwasher. Transfer dishes to the dishwasher spill-free. Keeping everything within the same lane in the kitchen can help food prep go smoothly. This kitchen in Reserve at City Center has easy-access appliances, as well as cabinets, breakfast bar seating for four, and a central sink all along its truly impressive island.
Finding the Right Kitchen Island Features
Is there a balance of island features that appeal to you and your routine? Many home buyers look to the kitchen to envision their lives in their new home. Simply visit our available Rockhaven Homes communities today and find the island setup that's right for you. We design all of our kitchens to be open, efficient and stocked with trending details. Follow us on Facebook to see more photos of our incredible kitchens and homes. Then, discover for yourself the quality construction that awaits you in a Rockhaven home.