One Home Left in Our Stonecrest Community, Crestview Manor!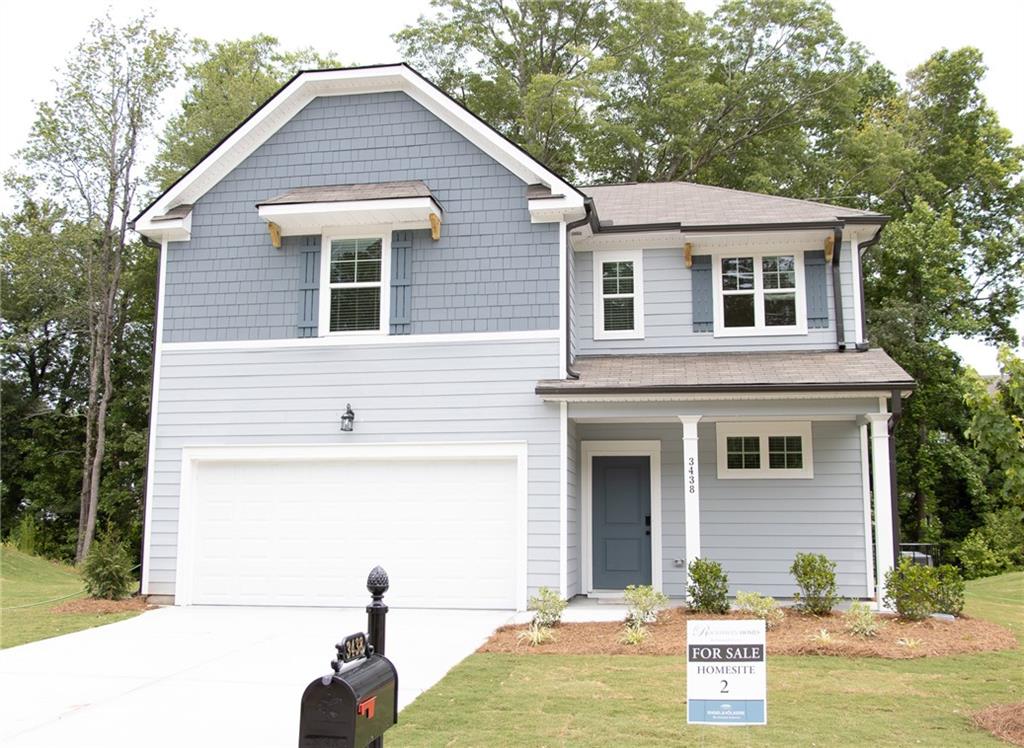 Crestview Manor, a picturesque neighborhood nestled in Stonecrest, GA, is almost sold out! Our last home remaining is 3438 Stoneleigh Walk, listed at $344,900 and featuring 3 bedrooms, 2.5 bathrooms, and 2 stories on 1,600 SqFt. Take advantage of our Quick Move In to make this beautiful house the perfect abode for you and your family. Explore what a day in the life might look like at 3438 Stoneleigh Walk.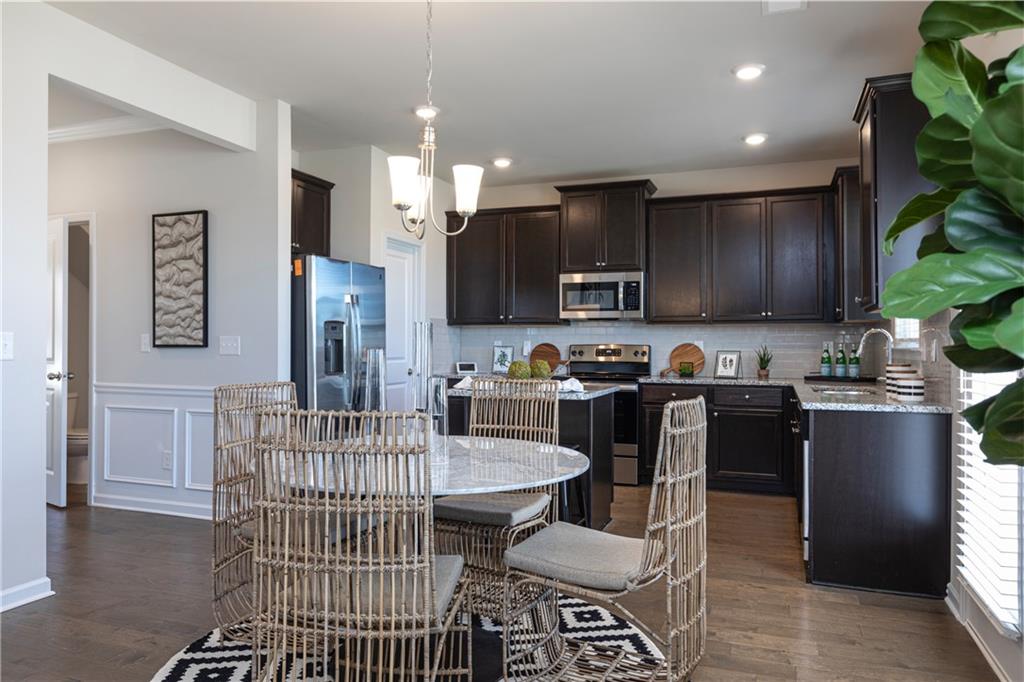 Begin your morning in the kitchen, complete with 42-inch cabinets and a large pantry for plenty of storage space, granite countertops, tile backsplashes, and a kitchen island. As the family wakes up for work and school, the smell of fresh coffee fills the room. While you get breakfast started and pack lunches, right outside the window the morning sun rises. The commute to your job in Metro Atlanta is convenient since you live minutes from I-20. After arriving at work, you can't remember whether the front door was locked, the lights were off, or the thermostat was set to the right temperature. No need to panic. You're able to double check everything from your smartphone, thanks to Rockhaven's Smart Home Technology.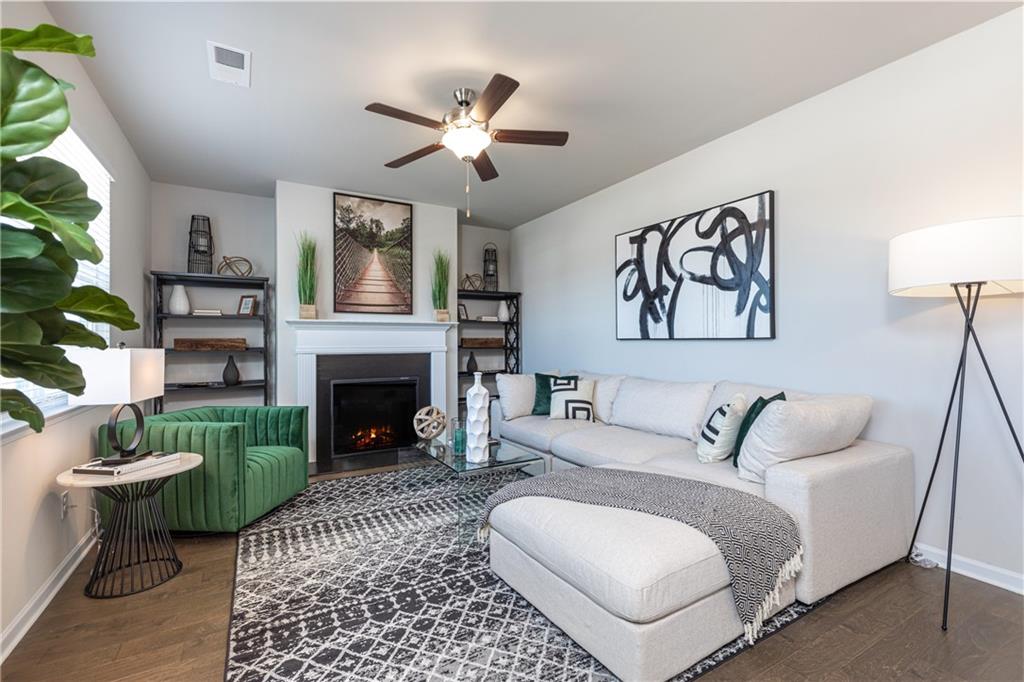 After a rewarding day of hard work, you come home to relax. Your home feels warm and inviting as soon as you step through the door and into the stylish foyer. The spacious living room is the perfect place for your family to spend quality time together. Depending on the day, you play board games, watch a favorite movie together, or share how everyone's day went. Luckily, because of the home's open floor plan, you're able to continue the conversations and fun even if you need to go into the kitchen to get snacks or prepare a delicious recipe for dinner.
Prefer eating out? Stonecrest has delicious dining options for everyone.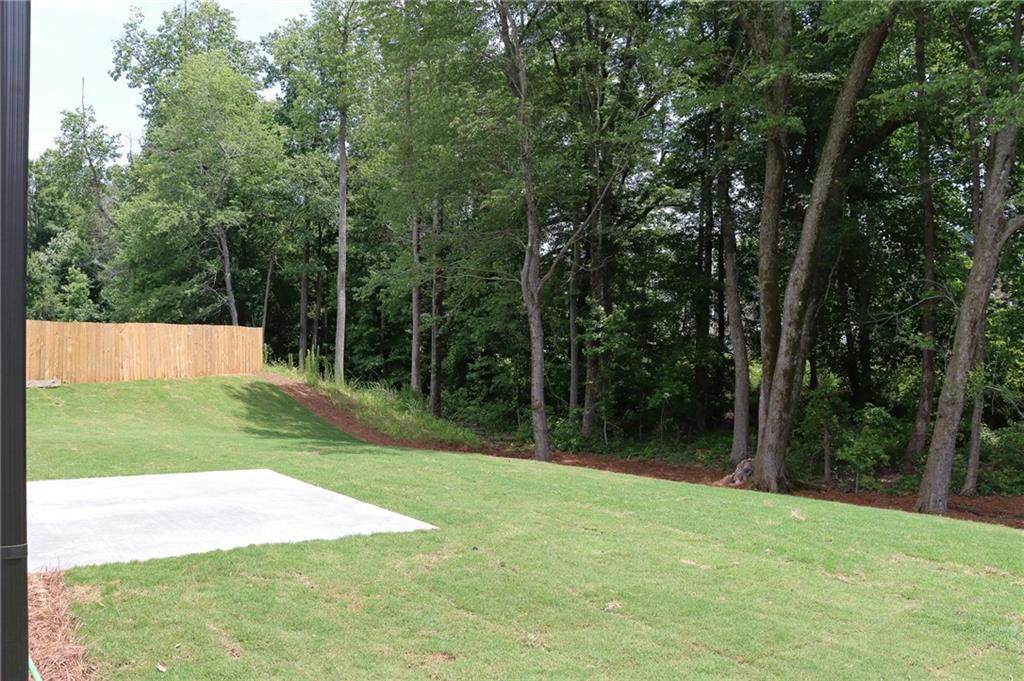 After a delicious dinner, venture outside to your backyard oasis for some fresh air. The weather is finally cool enough in the evening to enjoy the outdoors. There are glows of fireflies in the trees behind your home, and maybe you enjoy a cup of tea while sitting in comfy outdoor chairs or on a picnic blanket. To make your backyard oasis even more inviting, check out our Pinterest for the ultimate outdoor living decor inspiration!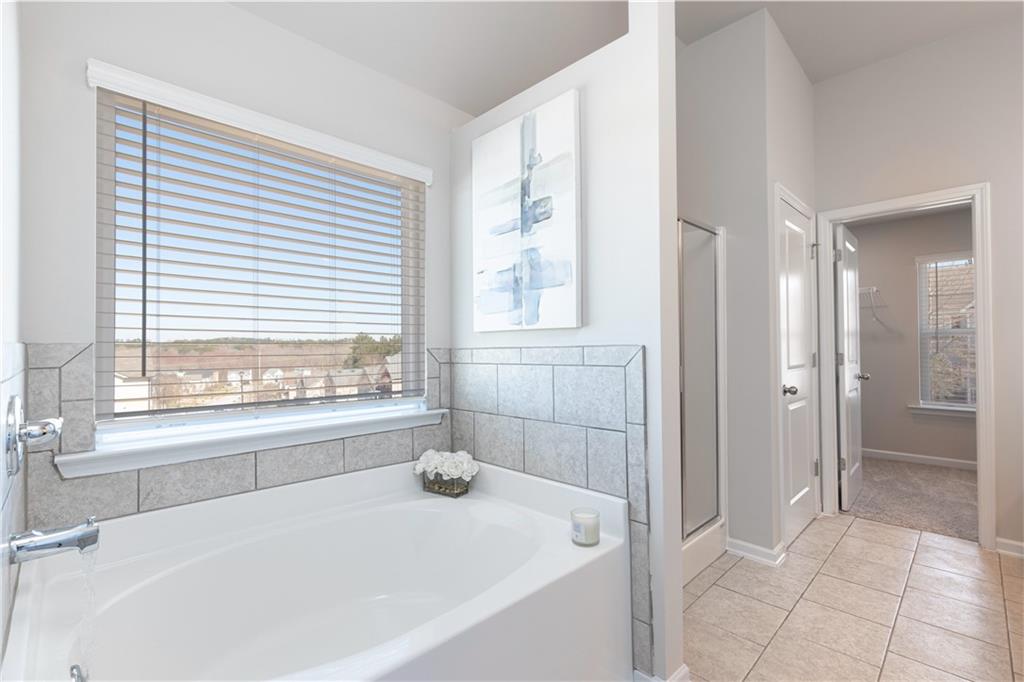 Finally, it's time to wind down for the night. The luxurious soaking tub in the master bathroom is impossible to resist. To make it even better, light your favorite candle and open up that book you've been looking forward to reading all day. The spa-like bathroom, complete with a separate glass-enclosed shower, dual vanities, and a walk-in closet, offers the superior level of relaxation that Rockhaven Homes' bathrooms are known for.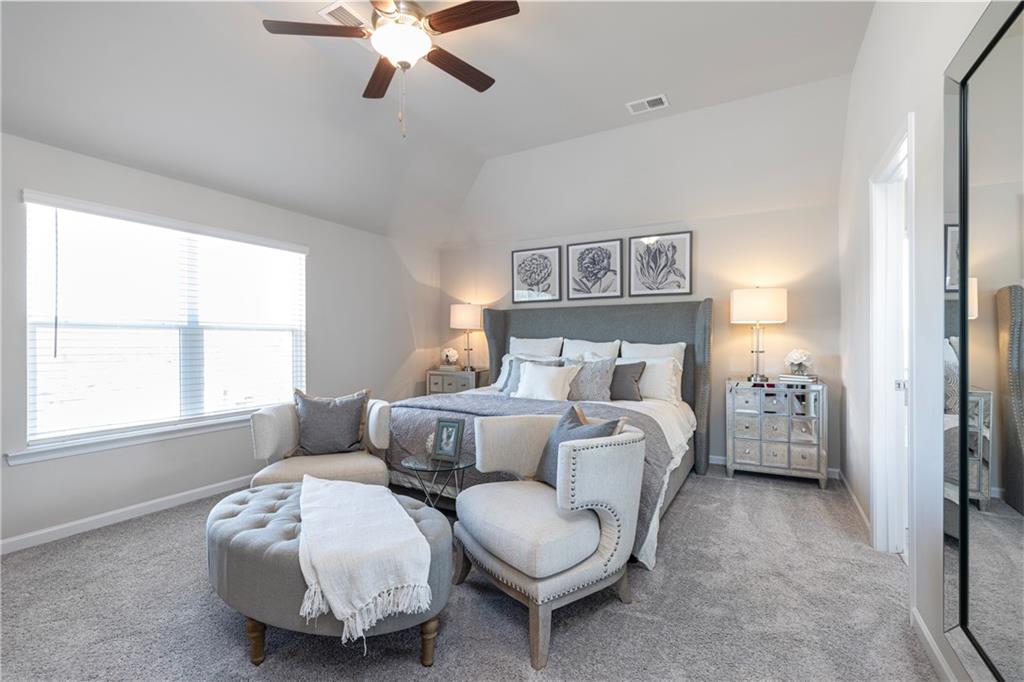 The day is over, and you can't wait to crawl into bed and get a restful night's sleep. A new adventure is awaiting tomorrow. 
This could be a typical day in your life at 3438 Stoneleigh Walk. It won't be available for much longer, so don't wait to make this home yours! Take a 3D tour of the Abbott floor plan featured in this Crestview Manor home to see more. After moving in, don't forget to check out our Home Design Ideas to Transform Your Space in Stonecrest and begin designing your home just the way you want it. Take the first step and schedule your tour today!