Create a Tranquil Master Bath in Your New Home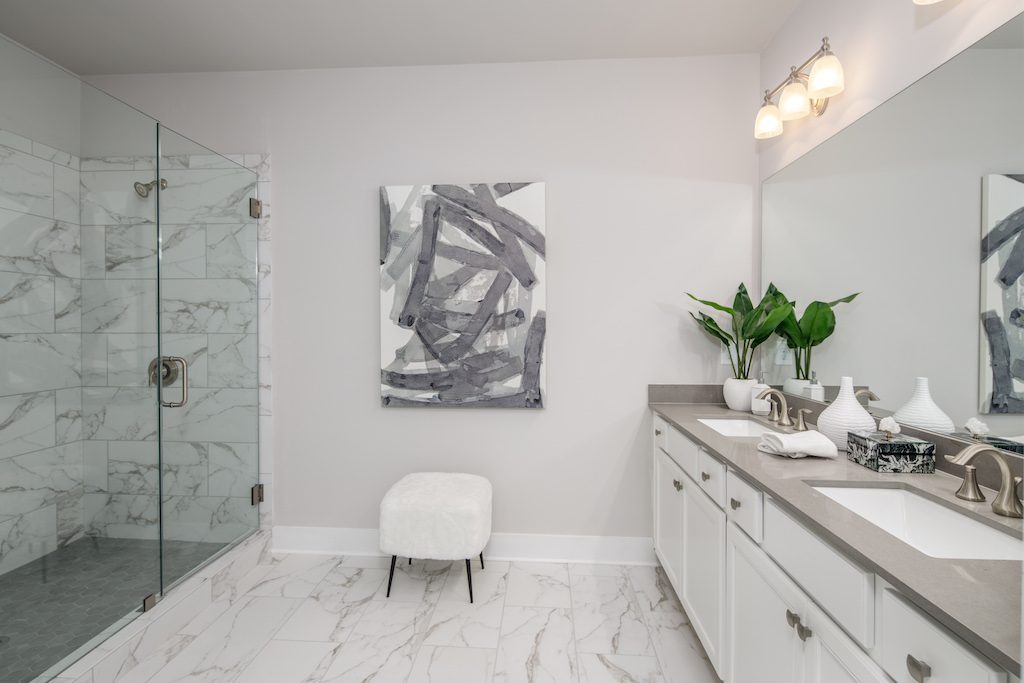 Let's face it — when buying a new home, the master suite isn't just about the bedroom. We all have certain expectations of features we'd like to have in our master bath. It's not only a place to get ready for bed or to head out for the day, but it's also a space to relax and unwind. Just by incorporating a few simple elements, you can transform an ordinary bathroom into a sanctuary of relaxation in no time. How? With some careful thought and decision making, these tips will help you create a tranquil master bath in your new home.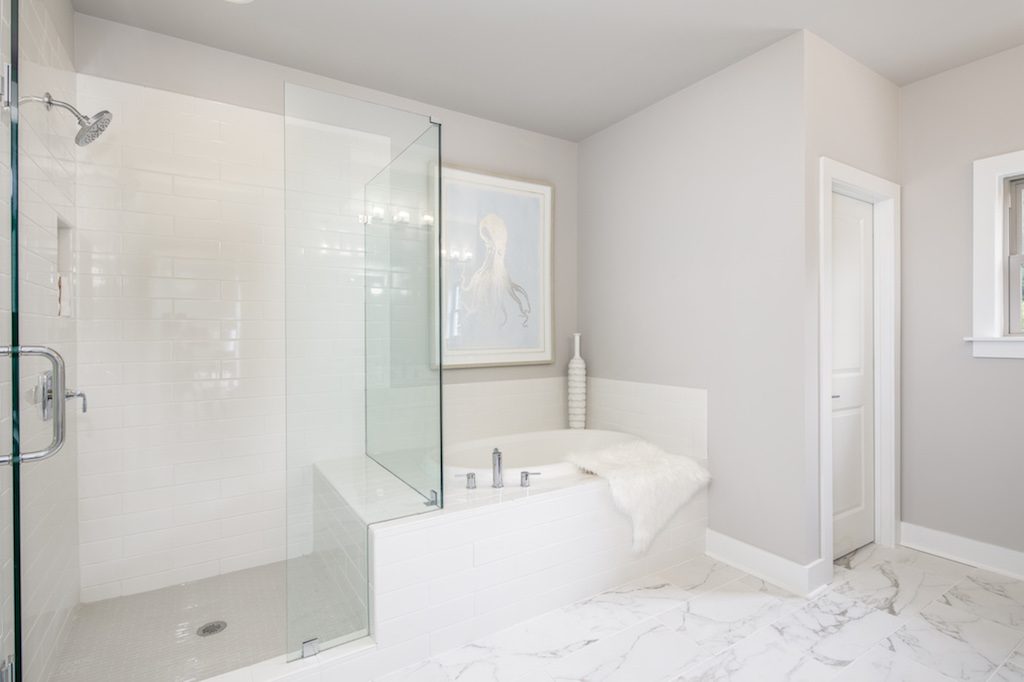 Select a Serene Color Scheme
Similar to the other rooms in your house, everything comes down to the color scheme. The colors you choose for your walls, floors, ceiling, cabinets, and fixtures all affect the aesthetic of your master bathroom. When choosing the colors for your master bathroom, consider what palettes would make you feel most at ease. If you've been to a spa, you may recall that they tend to use neutral tones of white, gray, and ivory. These colors help create a welcoming, serene environment like the one pictured above in the model home in Reserve at City Center.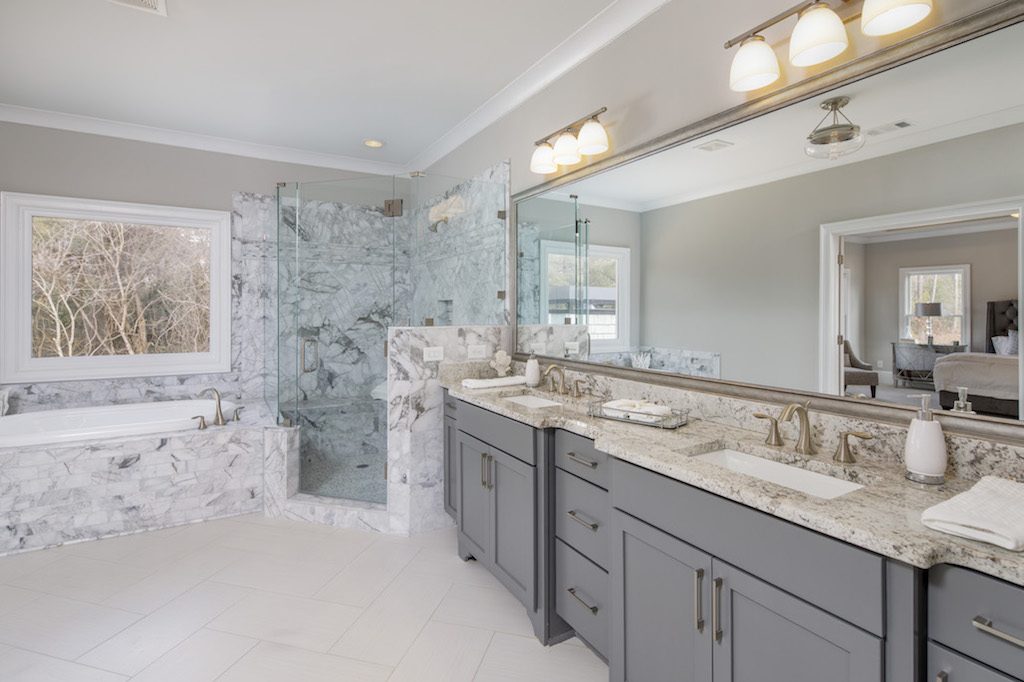 Have Fun with Textures and Patterns
Creating a tranquil setting in your master bathroom doesn't mean you have to sacrifice bold textures or patterns. In fact, a strategic selection of contrasting colors and patterns can be just as inviting. Some popular options to consider include marble tile, hardwood laminate, or even bold patterned tile. Like in the bathroom above from Long Island Parc, a combination of textures and patterns can create a spa-inspired master bath that reflects your unique style.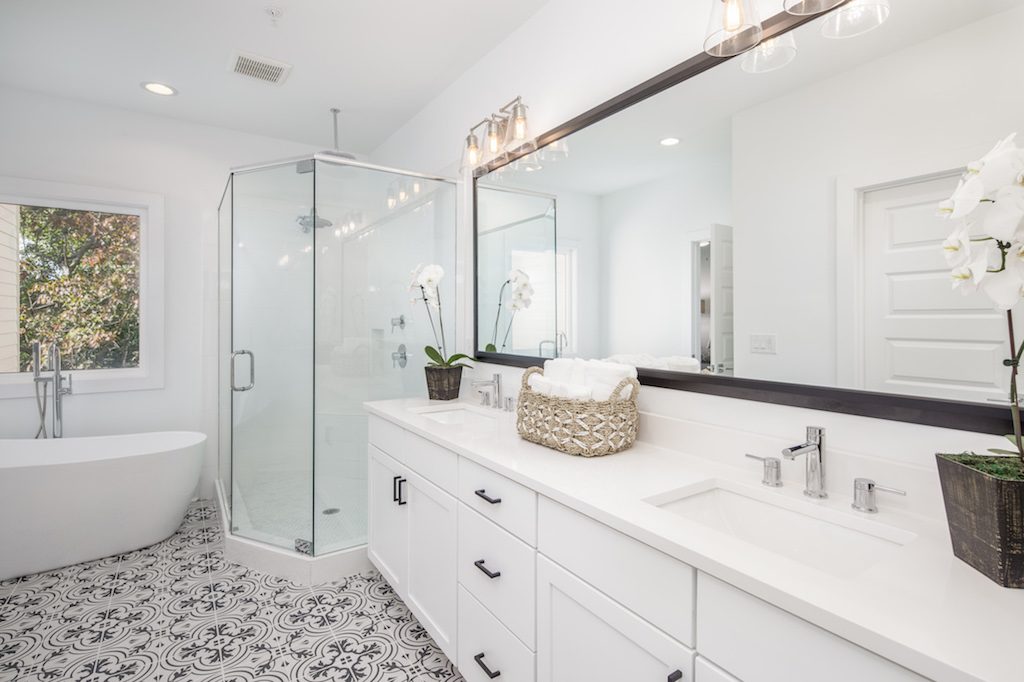 Incorporate Calm Lighting
Likewise, another important design element to consider is the lighting. As you may already know, lighting has the ability to transform the mood and ambiance of an entire room. Balance the lighting choices you'll want to get ready in the morning with those that will help you relax and unwind after a long day. This is easily accomplished by using focused spotlighting with light bulbs that mimic natural light above your vanity. In addition to the vanity lighting, strategically position dimmable can lights over the shower and bathtub area. As seen in the master bathroom above from 28th at Brookwood, this allows you to adjust the lighting for both getting ready and relaxing in the tub.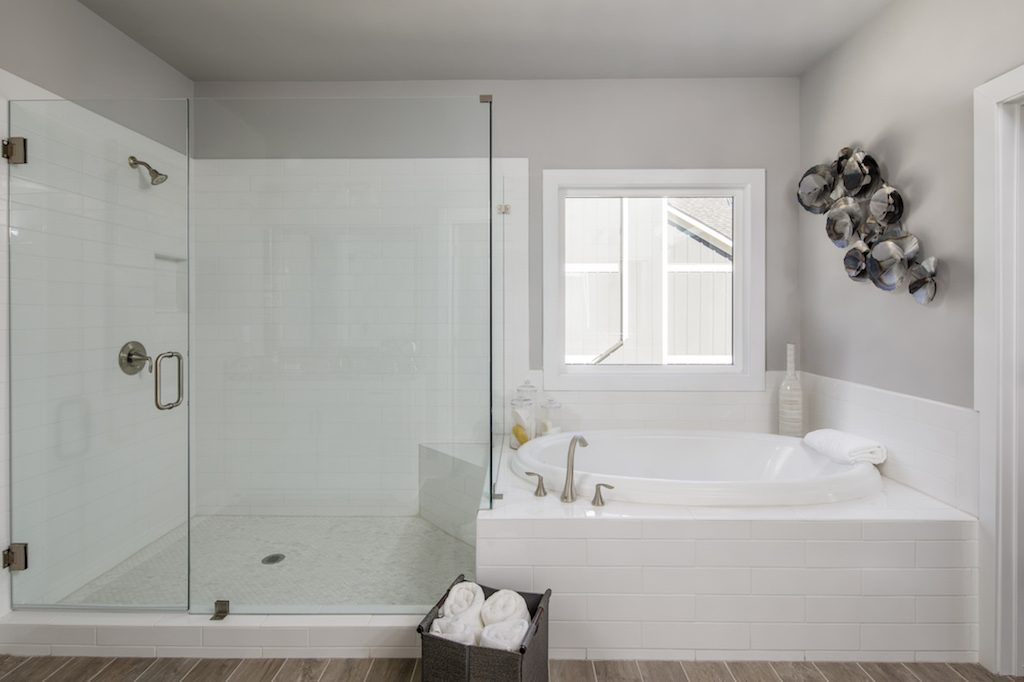 Accessorize with Relaxation in Mind
At last, you've moved into your new home and now it's time to accessorize your bathroom's decor! To relax and rejuvenate in ultimate comfort, some options to consider include soothing candles, aromas, soaps, scrubs, and oils. Most importantly, a must-have for a true spa-inspired master bath is a plush set of bath towels.
Unwind in a Tranquil Master Bath of Your Own
Are you dreaming of a spa-inspired bathroom of your own yet? Take a look at our available homes in Rockhaven Homes communities throughout Atlanta to find your perfect new home. Next, you'll be on the way to soaking your cares away in your own tranquil master bath.